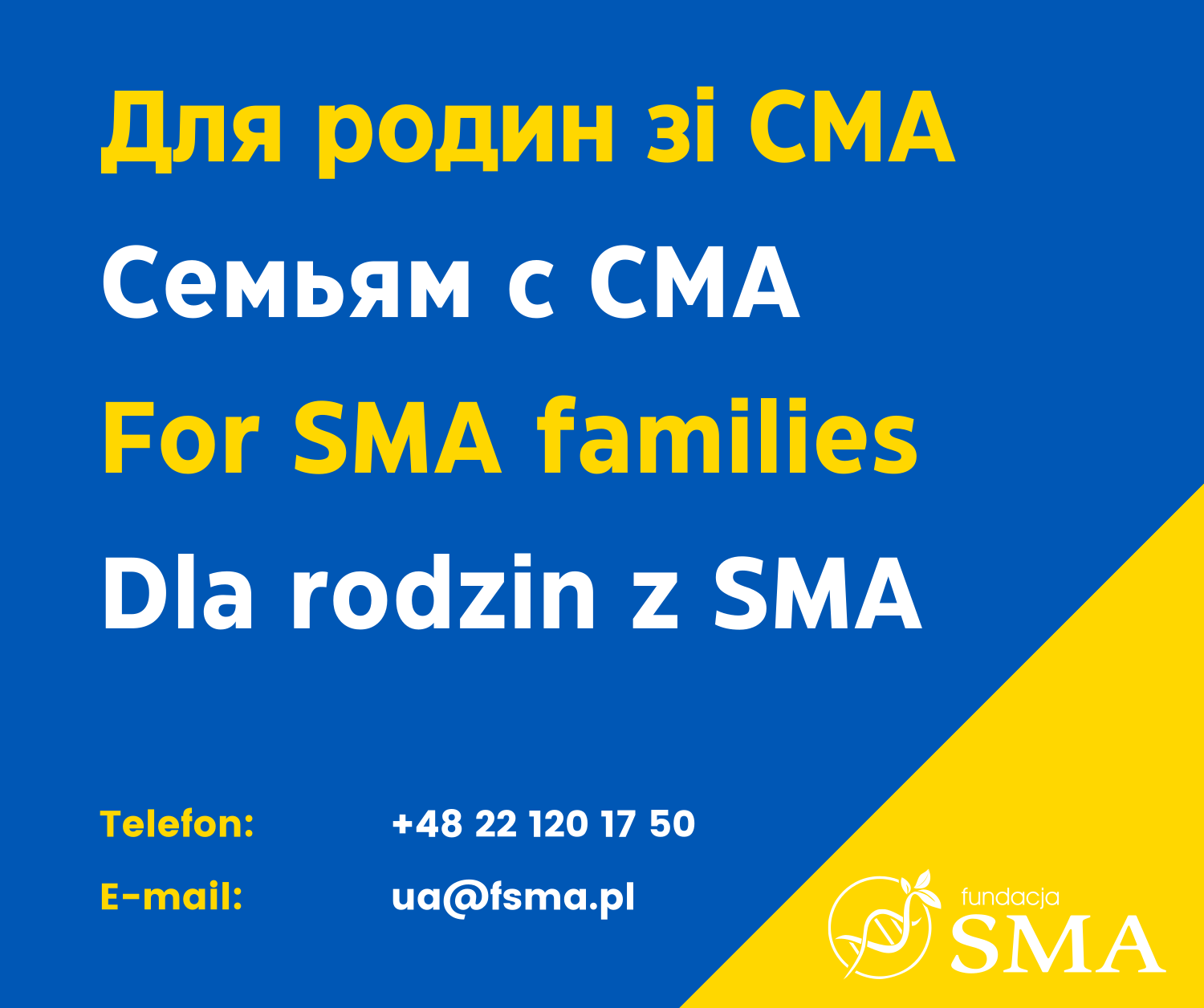 SMA Poland set up operation to help SMA families in Ukraine
This is a operation setup to help SMA families in Ukraine by SMA Poland.
It went live this morning on the 27th February 2022.
The link below has been shared with us, it has further details and has been written in Ukrainian.
There is now a resource centre setup by SMA Poland for Ukrainian SMA families who are fleeing to Poland. They ask that those fleeing read the information and contact them at any time, possibly before travel.
A contact centre has been staffed by Ukrainian, Russian and Polish speaking volunteers (SMA moms) who guide and advise.
Another team member will collect information about travel options – such as free seats in cars or buses. They will then connect with families and paperwork prepared for border crossing.
The contact centre volunteers, also arrange accommodation and also advise on treatment access in Poland.
Travel and accommodation costs will be covered.
You can get more information and contact details on this link https://www.fsma.pl/ukraina/