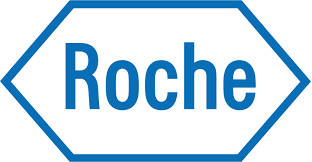 Update on Roche's SMA global clinical development programme: New global combination study to begin in early 2022
We are pleased to share with you the initiation of MANATEE, a new global Phase 2/3 clinical study that aims to evaluate the safety and efficacy of GYM329 (RO7204239), an investigational anti-myostatin antibody targeting muscle growth in combination with risdiplam, in Spinal Muscular Atrophy (SMA).
This study draws on ten years of listening to and working with the global SMA community, who for a number of years now have shown a strong interest in the potential of combination treatments, the next generation in SMA research and development. By evolving our existing partnerships with the community, exploring a combination of therapies with different mechanisms of action and continuing to be curious in our approaches to treatment, we can continue to transform the lives of people living with SMA and their families.
Current available SMA therapies aim to increase the amount of survival motor neuron (SMN) protein in the body (referred to as "SMN-targeted therapies"). Low levels of SMN protein is the underlying driver of SMA. The combination of an SMN-targeted approach and a second targeting skeletal muscle (the muscle used for movement under voluntary control) may result in a complementary or added benefit by addressing the underlying cause and the symptoms of the disease concurrently.
MANATEE is a global, Phase 2/3 study that will assess GYM329 in combination with risdiplam in ambulant (able to walk independently) children with SMA aged 2-10 years. Patients who have been previously treated with either risdiplam, nusinersen or onasemnogene abeparvovec are eligible, as well as those who have not received treatment before. Other eligibility criteria exist.
You can read more information about the study here MANATEE COMMUNITY LETTER_OCTOBER 2021