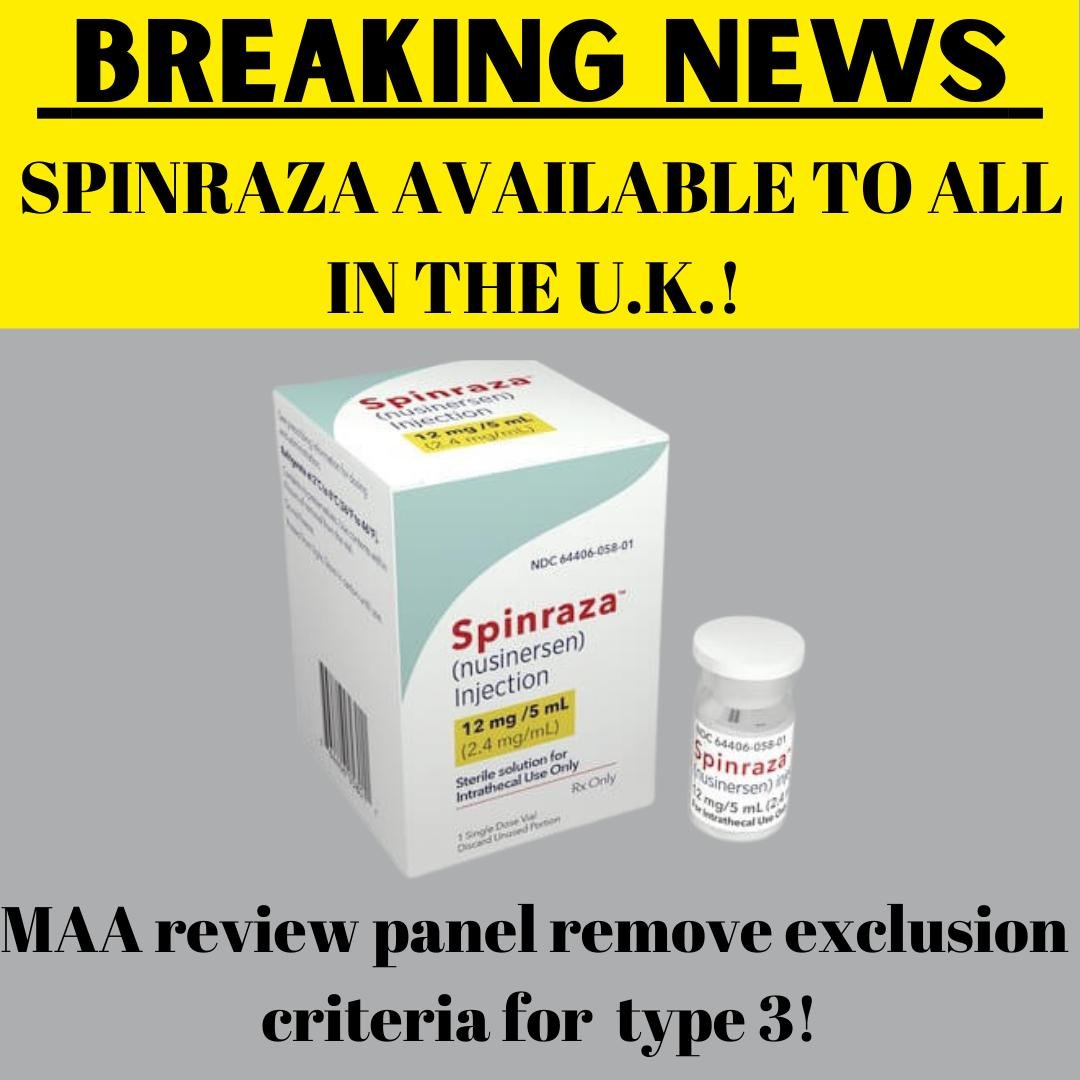 Rebels win Spinraza battle – everybody can now experience the force
So it's officially Star Wars day, those of you who haven't woken up fully or have no idea what we are talking about, May the 4th is referred to by many geeks as Star Wars day due to the phrase made famous by the series, "may the force be with you".
Anyway, I can hear you asking what the hell are they talking about, we are talking about the announcement that NICE has now agreed that type 3 patients can receive Spinraza under the MAA. This is MASSIVE news and something we have been fighting for ever since the MAA came out. What is even more exciting is that they have also removed the rule pertaining to eligibility being based on being able to walk in the last 12 months. So with this in effect opens up the opportunity to all type 3 patients to receive Spinraza at long last.
While this is great news we feel the need to make quite clear a few points:
This does not mean that NICE has approved the treatment, these changes are to the existing MAA, a process which is designed to provide treatment while collecting data alongside to assess efficacy. The MAA remains in place and will do for the next three years.
While all type 3 patients are now eligible, they will only be able to receive the treatment if there is adequate access to the spine for the lumbar puncture. For example, if the patient has had a spinal fusion which restricts access then they will not be able to receive treatment. There are a number of hospitals across the country exploring alternative methods of delivery, so hopefully we may see some options later in the year.
If you are not able to receive Spinraza as a type 3 for clinical reasons, this does not mean you are eligible to start having risdiplam under the EAMS programme. The EAMS was approved for type 1 and type 2 patients, unfortunately the above has no impact on eligibility for risdiplam.
Finally, in line with expanding the access, the NHS are working hard to increase hospitals that can provide the treatment. This is a slow process and is further hampered by the pandemic and social distancing requirements, however, those who are under the care of hospitals who are already providing the treatment can receive access immediately.
It has always been our mission to secure treatment for all, and this change in the MAA moves us closer to that goal. We know there will still be people who are unable to have access to treatment, and we will continue to work as hard as we can to achieve that treatment for all goal.
We jokingly referenced rebels at the beginning of this article, but we alone stood up for using the STA appraisal process for NICE instead of considering the highly specialised route which would have significantly reduced access to the drug. When the MAA was released we were the only organisation that appealed the original proposals, and it was that appeal that led to the creation of the MAA review panel, which made this decision.
We are extremely proud of what we have achieved as a group of volunteers with no financial backing. Today's decision, and treatment generally, it is thanks to those volunteers, trustees, past and present, who have worked tirelessly to get to this point. We know we still have some fighting to do, but the achievements and success that we have seen, as an organisation, how's into insignificance as we see further and further people receiving treatment and benefiting from it.
You can download the NICE Press Release here
Further details about the review can be found here