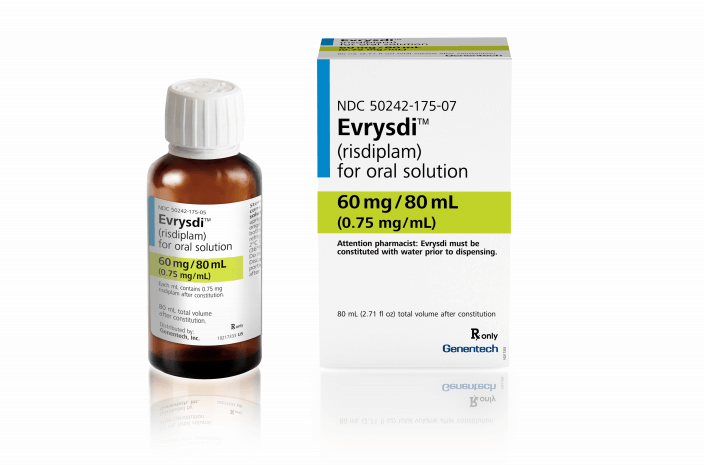 Summary of Roche Q&A and information on risdiplam
Earlier today we published a series of questions and answers that we got from Roche relating to the recent news about risdiplam, and in particular, the expansion of the compassionate usage programme (CUP). It was a long document but we wanted to get it out to you as quickly as possible. However, we thought it might be useful to give you a quick summary of the key points.
Previously risdiplam was available through the CUP to type 1 children and those with type 2 who had already started treatment with Spinraza, but because of the coronavirus, were having difficulty continuing with their treatment. The CUP has now been extended to those with type 1 or type 2 across the UK but ONLY if you are unable to have Spinraza for medical reasons. For example, you may not be able to have a lumbar puncture because of previous spinal fusion surgery, or perhaps contractures prevent you from safely getting into a suitable position. There has to be a clear medical reason, confirmed by your clinician, that you cannot receive Spinraza.
The CUP is open to those with type 1 or type 2 and there are no age restrictions, except anybody under the age of 2 months old is unable to receive risdiplam. There is no upper age limit, so anybody who meets the above criteria is eligible.
To get access to risdiplam through the CUP, your clinician will need to contact Roche directly and apply for you to be given access. Part of that process will involve the clinician providing answers to some questions relating to your condition so Roche can assess whether you are eligible. The clinician is not required to provide any medical notes, scans or x-rays, but they are expected to sign documents to confirm that the information provided is factual and correct. While Roche does not require any specific assessment, for your clinician to confirm you are unable to receive Spinraza, they may decide to do a series of tests before contacting Roche.
Once an application has made the timeframe of which treatment is both approved and provided can vary in different parts of the country depending on the local procedures that each area follows. Roche tries to turn around the initial assessment within 7 days but then there are several other steps such as applying to the MHRA for permission to import a licensed drug for you, and then for your local hospital to prescribe it.
So, just to reiterate, risdiplam access through the CUP is only available to those who cannot receive Spinraza. If you are already receiving Spinraza then you can't switch unless there is a specific confirmed medical reason why you need to stop this treatment.