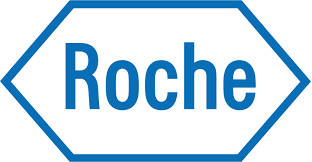 Questions and Answers session with Roche about Risdiplam
We joined a session with Roche earlier this week to ask them questions following their recent announcement about risdiplam. The following FAQs have been checked for accuracy with Roche where they relate specifically to risdiplam.
Questions and answers apply to people living in England, Scotland, Northern Ireland and Wales.
Q.1. Is the possibility of access to the Roche CUP restricted to people who have a particular type of SMA?
A. Yes. Although, on 17th August Roche extended the reach of this programme, it is only a possibility for those with the most acute, urgent medical need, which includes 5q SMA Types 1 or 2. Access to the CUP is subject to the other eligibility criteria described below and is not open to people who have 5q SMA Type 3. This does not preclude potential access to risdiplam for people in this group at a later date.
Q.2 Is there any age restriction?
A. Anyone who has SMA Type 1 or 2 and is over 2 months of age could be eligible if they meet the other criteria described below, such as not being able to access nusinersen. There is no upper age limit to the CUP.
Q.3 Why can't people who have SMA Type 3, the majority of whom can't get access to nusinersen, have access to this programme?
A. Roche acknowledge that those with SMA type 3, subject to mobility conditions, are currently excluded from treatment in England. However, due to the complexities and definitions of different types in SMA, compassion access is generally only available to those with Type 1 and Type 2 SMA who are not eligible for other treatments. However, Roche are committed to broaden access as part of their EMA submission and future NICE submissions. The fact that type 3 patients are excluded from the CUP is not an indication that this treatment won't potentially become available in the future.
Q.4 If you have SMA Type 1 or Type 2 what are the other eligibility criteria?A. At this stage risdiplam is not licensed, so access to it is restricted by pre-approval, pre-marketing regulations. Nusinersen is currently the only licensed and reimbursed drug treatment for SMA Type 1 or 2, so is always the first drug treatment to be considered. Access to risdiplam is only possible if there are clinical reasons that mean nusinersen is not a suitable treatment. Because Nusinersen can be delivered using general anaesthetic, needle phobia or concerns around receiving spinal injections may not of themselves be counted as clinical reasons for nusinersen not being suitable. This again should be discussed with your clinician. When Zolgensma is made available in the UK it will then also need to be considered as a treatment option before applying for compassionate access to risdiplam.
Q.5 Can someone who has been assessed as suitable for nusinersen treatment but isn't yet accessing it get access to the CUP
A. The short answer is unfortunately 'no'. The CUP isn't designed to fill the gaps due to lack of service provision. If someone has been assessed as being suitable for nusinersen this will need to be the drug they are given, because it is licensed. They cannot be referred by their clinician for risdiplam until such time as it is licensed and recommended by the UK regulatory authorities for funding by the NHS.
Roche acknowledge that across the UK many young people and adults who have SMA Type 2 and 3 and would be eligible are still awaiting access to nusinersen. Their view is, however, that a global programme must have access rules that are appropriate and applied equally globally and the CUP is not the right mechanism to address a country's unique regulatory approval and treatment access decisions and service delivery issues.
Q.6 Can anyone who is unable to continue nusinersen treatment for any reason related to the COVID-19 situation, switch to risdiplam?
A. Nusinersen is a licensed medicine. Risdiplam is not a licensed medicine in the UK, so access is restricted by pre-approval, pre-marketing regulations. Earlier this year, Roche changed the eligibility criteria for their risdiplam CUP to also include some eligible patients whose current treatment has been interrupted as a direct consequence of the COVID-19 pandemic. This only applies if the patient has a diagnosis of SMA Type 1 or SMA Type 2 and has received at least one nusinersen treatment. All possible options for delivering nusinersen treatment must have been exhausted. In the majority of cases, clinicians are able to arrange for safe delivery of nusinersen treatment. In a few cases this may not be possible due, for example, to the location of where treatment would need to be delivered in the hospital or the hospital being one that is facing particular local challenges due to COVID-19. In such cases a clinician who thinks risdiplam may benefit that particular patient may apply to Roche for access for their patient.
Q.7 Can someone who has not yet been assessed for nusinersen treatment get access to the CUP
A. Anyone hoping for access to Risdiplam via the CUP has to be assessed by a suitably qualified and experienced clinician familiar with the care and management of people who have SMA. The clinician will need to consider if it would be clinically appropriate for the person to have access to nusinersen as the only licenced treatment in the UK. If the clinician considers nusinersen would be medically appropriate, they would not be able to make an application to Roche for risdiplam. If the clinician considers that nusinersen treatment would not be medically appropriate, and CUP eligibility criteria are met, they may make an application to Roche for access to risdiplam via the CUP. Baseline assessments are not required by Roche, however, as part of the process for identifying whether there is any medical reason that a patient cannot have Spinraza, individual consultants may require an assessment to be carried out prior to them completing the application.
Q.8. How can I get assessed? I'm not 'in the system' and don't attend a specialist neuromuscular Centre and anyway it's too far for me to get to one
A. You may not need to be seen by a specialist centre, but you will need a review by a suitably qualified and knowledgeable clinician. Talk to you GP and ask for a referral to an appropriate clinician or you may want to first contact one of the Patient Groups to see if they can suggest specialist / hospital near you that may be able to help.
Q.9 If I have been receiving nusinersen, but am eligible for this programme, at what point in my nusinersen treatment cycle could I start to take risdiplam instead?
A. To qualify for risdiplam compassionate use there must be a medical reason as to why you cannot start or continue nusinersen treatment, and / or you have had treatment interrupted directly due to the COVID-19 pandemic. Typically, patients on maintenance doses of nusinersen are treated every 120 days. You need a window of at least 120 days between your last nusinersen injection and your first dose of risdiplam. Your clinician may liaise with Roche before the 120 days to get things ready and in place. You may also be treated with risdiplam once the 120 days has lapsed.
Q.10 How do clinicians make an application to Roche for a patient to receive risdiplam via the CUP?
A. Clinicians need to contact Roche to request the application form and associated paperwork to make an application. They are required to demonstrate that they are able to make an informed decision and recommendation about a person to Roche. They have to complete information about their own experience and knowledge of care and management of people who have SMA and nusinersen treatment. They have to answer questions as why the patient is unsuitable for other treatments as well as answering a series of questions to help Roche make the assessment. No scans, x-rays, blood tests or information from medical records are required by Roche as part of the process, but the clinician must sign to confirm that the information they have supplied as part of the application is accurate and correct.If it is felt that the information provided is insufficient then Roche will seek further information from the clinician.
Q.11 How long does it take to be approved?
A. If your clinician has agreed you are ineligible for nusinersen treatment, or have had treatment interrupted due to COVID-19, they will submit a request to Roche for a contract between them as your treating clinician and Roche as the supplier of risdiplam for you. Your clinician will advise Roche of your last nusinersen treatment date if you are currently on treatment. It takes Roche some 2 – 7 working days to approve the request. Roche then have to apply to the Medicines and Healthcare products Regulatory Agency (MHRA) for approval to import the drug. This can take a total of 4-7 weeks, however, it can be accelerated in very urgent circumstances. There may be some variation in how quickly risdiplam is available through the CUP between NHS Trusts as different Trusts will have different mechanisms and polices that need to be followed. If you think people in your area are experiencing a longer wait for access than elsewhere, please contact one of the patient groups.
Q.12. How often and how would I take the treatment?
A. Risdiplam is a liquid taken at the prescribed dose, at the same time each day by mouth (orally) or feeding tube, using the provided syringe.
Q.13 How and where would my first dose of risdiplam be given?
A. When risdiplam is imported it comes as a powder that has to be reconstituted with purified water by a pharmacy. Your clinician will have made arrangements for this, usually with the pharmacy in the hospital where you normally receive your nusinersen treatment. Though Roche does not require that you receive your first treatment of risdiplam at the hospital or in the presence of a healthcare professional, this is usual practice for anyone receiving a first treatment like this. Treatment with risdiplam must be monitored for any adverse events. Any such events must be recorded by your clinician and reported to Roche. Most adverse events in risdiplam clinical trial programme were mild in nature, and no patient had to stop risdiplam treatment due to safety or tolerability concerns.
Given COVID-19 and their reasons for the decision to apply for treatment with risdiplam under the CUP, your clinician may make a different arrangement for your first treatment, for example at a hospital more local to you, but this relies on the local hospital's willingness and facilities to do this.
Q.14 After that first clinical review can I get home delivery?
A. It may be possible to have risdiplam delivered to you at home. It is, though, up to each NHS Trust to decide if this is a contract they are willing to sign for patients under their care and then, if the Trust has agreed it is possible, the clinician has to agree a contract for home delivery with the patient. The hospital / clinician is still responsible for writing the prescription.
If a home care delivery contract goes ahead, the home care company makes up and delivers the drug.
Where and how you receive your treatment is ultimately the responsibility of your clinician and something you would need to discuss with them.
Q.15. How do I get my supply?
A. Home delivery of risdiplam may now be a possibility (See Qs 13 and 14). If not, you would expect to have to arrange for someone to collect your supply from the hospital pharmacy. A parent of a child or anyone nominated by a patient may collect their medicines.
Q.16. How big a supply do I get and how do I store it?
A. Once risdiplam is made up, it has a shelf life of 64 days. The amount you are given and take each day depends on the weight of the patient up to 20kg. If you are over 20kg you will receive up to 6 bottles each of 80 mls, and fewer bottles if your weight is less than 20kg. That's a total volume of about half a litre. These are in boxes that you must stack in your fridge as risdiplam must be kept at a temperature between 2oC and 8oC.
Q. 17. What experience is there of patients making this switch in treatment from nusinersen to risdiplam? Are there any risks?
A. There isn't much experience of this switch. Roche's clinical trial JEWELFISH, for people aged 6 months-60 years who have previously enrolled in MOONFISH with the splicing modifier RO6885247 or previously treated with nusinersen, olesoxime or AVXS-101 completed recruitment in January 2020. Full results will be available once patients have completed 24-months of risdiplam treatment.
Most adverse events in risdiplam's clinical trial programme were mild in nature, and no patient had to stop risdiplam treatment due to safety or tolerability concerns.
Q.18. What monitoring, guidance and support will I receive and from whom once I start risdiplam?
A. Roche requires you to report any adverse events to your clinician, who must report these to Roche. This includes such things as having a headache. Your clinician will go over what to report with you. As your treatment is via a CUP, any other monitoring and support is ultimately the responsibility of your clinician and something you would need to discuss with them.
Q.19. What are the possible negative side effects someone must look for and report?
A. Most adverse events in risdiplam's clinical trial programme were mild in nature, and no patient had to stop risdiplam treatment due to safety or tolerability concerns.
Common adverse events (reported at a rate greater than or equal to 10 per 100 patient years of exposure) for risdiplam are fever, respiratory tract infection / inflammation, headache, vomiting, cough, diarrhoea, period pain, constipation, nausea, teething and atelectasis (when the airways and air sacs in the lung collapse or do not expand properly).
Your clinician will go over what to report with you.
Q.20. Will the gains I have made with nusinersen continue with risdiplam?
A. At the moment this is not known. You may want to discuss your individual circumstances and the clinical trial results for risdiplam with your clinician.
Q.21. Once I'm getting risdiplam under the CUP will I continue to get a supply?
A. As long as your clinician considers you are still benefiting from the treatment, they will continue to order your supplies from Roche.
Your access to risdiplam via the CUP will only change if:
• The European Medicines Agency (EMA) or Medicines and Healthcare products Regulatory Agency (MHRA) decides not to give Roche a license to market risdiplam. In this case all access to risdiplam would stop. This is not expected given the clinical trial results to date.
• The UK reimbursement authorities do recommend that the NHS funds access for people in your position. In this case your supply would switch from the CUP to whatever programme the NHS sets up. If this is a Managed Access Agreement your supply would be for the duration of this agreement. Whether it then continued would be determined by a further decision being made by the reimbursement authority.
• You experience an adverse event that once assessed by your clinician means that you can no longer continue on treatment.
If EMA or MHRA does license risdiplam but the UK reimbursement authorities don't recommend the NHS funds access to risdiplam for people in your position, Roche would continue to supply your treatment while your clinician deems you to be receiving clinical benefit. Roche reserves the right to modify the PAA/CU criteria or terminate the programme, for example due to new findings in regard to the benefit & risk assessment of risdiplam.
Roche has applied to the MHRA for an Early Access to Medicines Scheme (EAMS) for risdiplam. We do not know the outcome of this process, but any person receiving risdiplam through the CUP will continue to receive it irrespective of the EAMS decision, subject to the issues raised above.
Q.22. Once there are no risks to my receiving nusinersen due to COVID-19, would I have to switch back to nusinersen treatment?
A. This is for you and your clinician to discuss and decide. Once Roche has accepted you on their programme, as long as your clinician considers you are benefiting from treatment you may still receive risdiplam if you prefer.
Q.23. Once there are no risks to my receiving nusinersen due to COVID-19, can I switch back to nusinersen treatment?
A. This is for you and your clinician to discuss and decide. You can switch back to nusinersen treatment if this is your preferred option and your clinician agrees this remains a safe option for you.
Q.24. Will Brexit have an impact on the EMA approval as we are leaving the EU?
Roche are not expecting Brexit to affect the process for access in the UK, though this cannot be guaranteed. The MHRA may carry out some form of assessment alongside the EMA process to bridge any gap associated with Brexit, but this will not need another submission.
Q.25. My clinician is not aware of the CUP and does not think I will be able to access risdiplam. What can I do?
There are tight restrictions on how Roche is able to communicate with both the patient and clinical community, so it is possible that not all clinicians will be aware of the expansion of the CUP. If you think this might be the case, refer them to this document and request that they contact Roche for further information.
Q.26. What is the timeframe for approval of risdiplam for availability through the NHS without the need for this CUP?
NICE is likely to begin its consultation and assessment of risdiplam in September 2020.