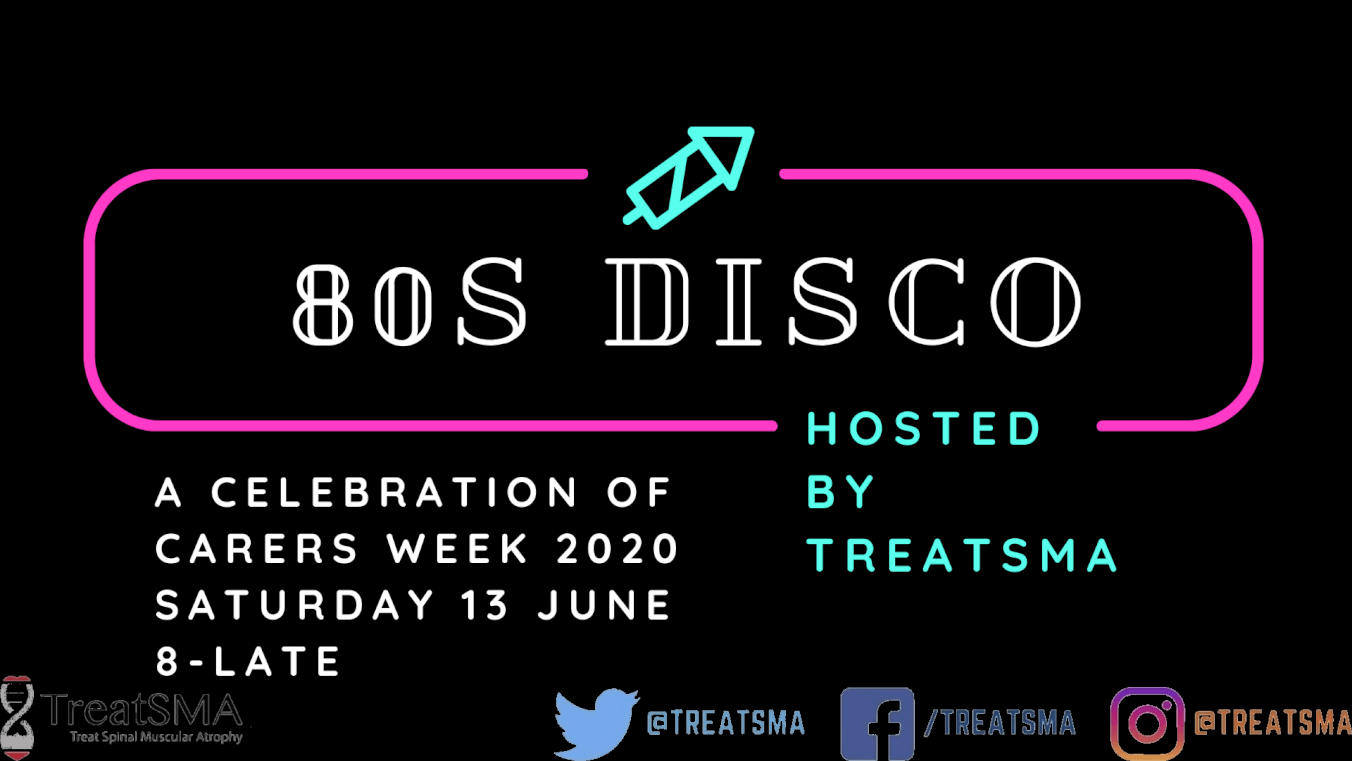 TreatSMA's 80's Disco – A Celebration of Carers Week 2020
Join us in a celebration of Carers Week 2020!
If you wanna dance with somebody all night long, be it just the adults, girls that just wanna have fun or being with sweet child of mine then straight up come to our love shack with TreatSMA resident DJ Randi Andi.
You will be dancing in the dark or walking on sunshine time after time. It will be a night to remember where you will not be under pressure at all to dress up in 80s gear but we would love you to.
You will have the time of your life and you'll sleep with sweet dreams but make sure you get someone to wake me up before you go go in the morning.
This event is on Saturday 13th of June to avoid a blue monday starting at 8pm and goes on till late when doves cry.
If you are wondering should I stay or should you go now then stay and have faith it will be a belter.
How will I know if you are coming? The details are below so like the event. It will be going ahead with or without you, do not let us down otherwise you can beat it.
Sorry if I come across rude…there must be something in the air tonight.
Be there or be square.
How many songs can you spot above? Please post your answers on the event – full list will be revealed on the night!
Event details:
Saturday 13th June 2020
Start 8pm (BST)
Event link: https://www.facebook.com/events/877621732735605/
Zoom link in event
80s themed fancy dress encouraged
MUSIC BINGO:
1 line – £20 Amazon Voucher
2 lines – £30 Amazon Voucher
Full House – £50 Amazon Voucher
Please email Marni on [email protected] if you want a bingo card – these will be made and distributed the day before the event, so please let Marni know by Thursday 11th at the latest.