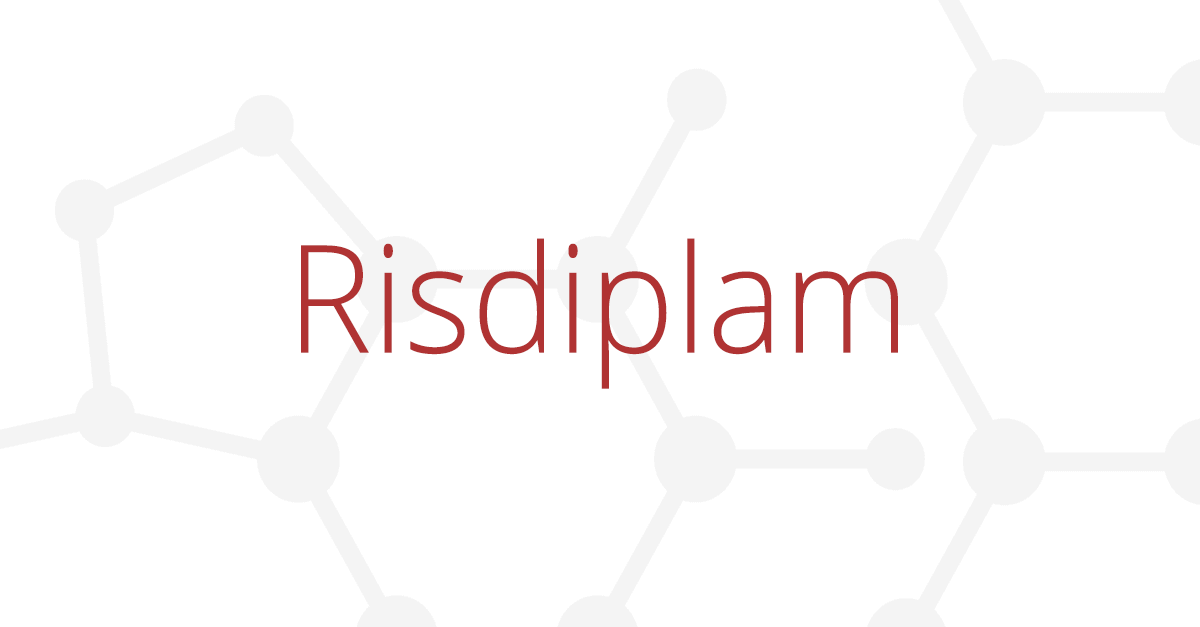 Roche release new data on infants, children and adults
Roche have released new data which shows that Risdiplam significantly improves motor function after 24 months in people between the ages of 2 and 25 years, this includes both type 2 and type 3 patients. In addition the data also shows that after 12 months of patients previously treated he continues to show a rapid and sustained increase in SMN protein levels.
The data from Roche is exciting and shows just how powerful Risdiplam is in terms of a treatment, and, more encouragingly, this includes data from type 3 patients which bodes well for future approval in this group. Below you can read the full press release:
Basel, 12 June 2020 – Roche (SIX: RO, ROG; OTCQX: RHHBY) today presented two-year data from Part 1 of its pivotal SUNFISH trial in people aged 2-25 years with Type 2 or 3 spinal muscular atrophy (SMA) at the virtual Cure SMA Annual Conference, 8-12 June, 2020. The results of an exploratory efficacy analysis show risdiplam significantly improved motor function after 24 months of treatment compared to natural history data. In addition, preliminary 12 month data from JEWELFISH, a trial in people with all types of SMA aged 6 months to 60 years previously treated with other SMA therapies, showed that treatment with risdiplam led to rapid and sustained increases in SMN protein levels. No new safety signals were observed and the overall adverse event profile was consistent with that of treatment-naive patients.
"These 24 month exploratory data are important as they are consistent with the medically meaningful results we saw after one year in Part 2 of the SUNFISH study, designed to represent a broad, real-world SMA population," said Levi Garraway, M.D., Ph. D., Roche's Chief Medical Officer and Head of Global Product Development. "We are also encouraged to see an increase in SMN protein levels across both the Sunfish Part 1 and Jewelfish studies. These data reinforce the potential of risdiplam to make a real difference in the lives of the many people living with SMA."
SUNFISH is a large (n=231) global two-part study in children and adults. The dose-finding SUNFISH Part 1 (n=51) includes a broad patient population ranging from individuals unable to sit to those capable of walking, as well as people with scoliosis or joint contractures.
The exploratory efficacy analysis of Part 1 of the SUNFISH study assessed motor function, using the Motor Function Measure (MFM) scale. MFM is a validated scale used to evaluate fine and gross motor function in people with neurological disorders, including SMA. It assesses different motor functions from standing and walking through to use of hands and fingers. In a weighted analysis comparing the data with a robust natural history  comparator cohort, MFM total change from baseline at Month 24 was greater in patients receiving risdiplam (3.99 point difference (95% CI: 2.34, 5.65) p< 0.0001). Even small changes in motor function can result in meaningful differences to daily living.
Results also showed that treatment with risdiplam led to a median two-fold increase in blood SMN protein levels after four weeks, which was sustained for at least 24 months. This is consistent with previously reported results through 12 months of treatment. SMN protein is found throughout the body and is critical for maintaining healthy motor neurons, which transmit movement signals from the central nervous system to the muscles.
These results are consistent with the results of the pivotal Part 2 of the trial at 12 months in non-ambulatory patients which demonstrated that change from baseline in total MFM32 score was significantly greater in people treated with risdiplam, compared to placebo (1.55 point mean difference; p=0.0156).
The most common adverse events in Part 1 of the SUNFISH study were fever (pyrexia; 55%), cough (35%), vomiting (33%), upper respiratory tract infections (31%), cold (nasopharyngitis; 24%) and sore throat (oropharyngeal pain; 22%). The most common serious adverse event that occurred in three of the 51 patients exposed to risdiplam was pneumonia. To date there have been no treatment-related safety findings leading to withdrawal.
Enrolment for the JEWELFISH study, assessing safety and pharmacodynamic data in previously treated patients with SMA, who are now receiving risdiplam, is complete (n=174). Among the patients who completed 12 months of treatment with risdiplam, a median two-fold increase in SMN protein versus baseline was observed (n=18). An early assessment of safety showed a consistent safety profile compared to treatment-naive patients.
Of the 174 patients enrolled, 76 were previously treated with nusinersen and 14 with onasemnogene abeparvovec. The remaining 83 patients had been treated with compounds then being developed by Roche.
The most common adverse events were upper respiratory tract infections (13%), headache (12%), fever (8%), diarrhea (8%), nasopharyngitis (7%) and nausea (7%). To date there have been no drug-related safety findings leading to withdrawal from the JEWELFISH trial and the overall adverse event profile is similar to that observed in risdiplam trials of patients  not previously treated with a SMA-targeting therapy.
Risdiplam's comprehensive clinical trial programme (birth to 60 years old) was designed to represent the broad, real-world spectrum of people living with this disease with the aim of ensuring access for all appropriate patients. Roche leads the clinical development of risdiplam, an investigational, orally administered survival motor neuron-2 (SMN2) splicing modifier for SMA, as part of a collaboration with the SMA Foundation and PTC Therapeutics.
In November 2019, the U.S Food and Drug Administration granted Priority Review for risdiplam with an expected decision on approval by August 24, 2020.