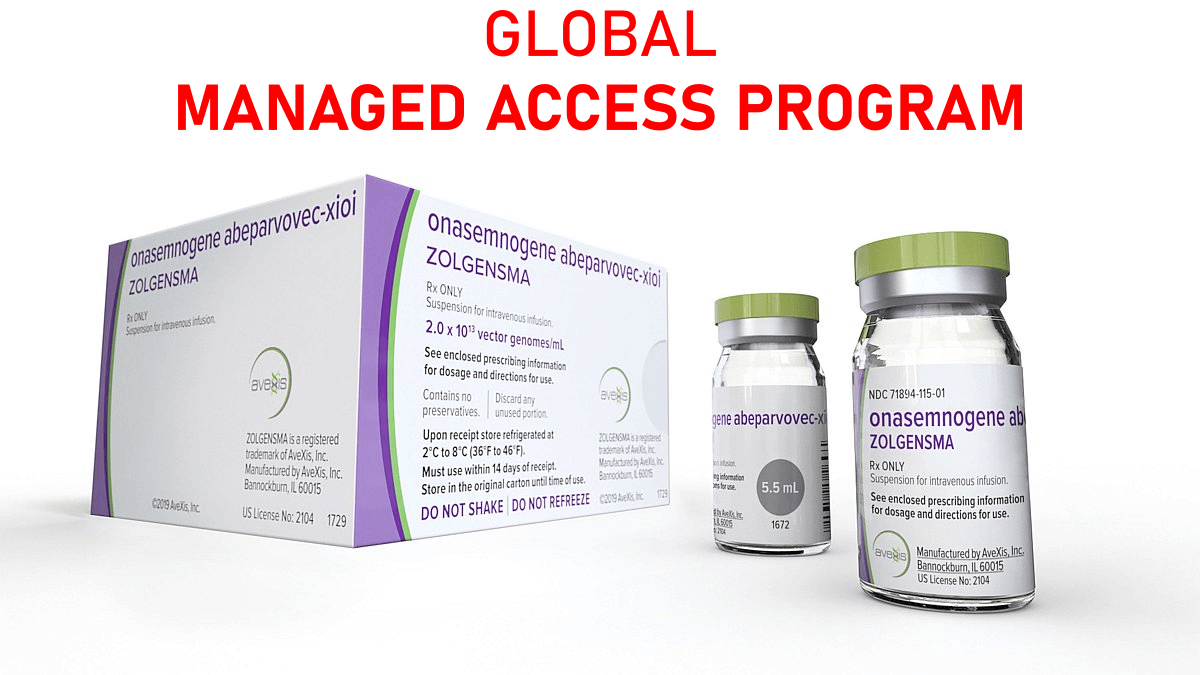 Update on AveXis's global Managed Access Programme for Zolgensma
As we informed earlier, AveXis announced an early access programme to their gene therapy product onasemnogene abeparvovec (Zolgensma®) in December 2019. As it currently stands, the programme accepts clinical referrals in accordance with the drug's US label – that its, for children with SMA aged below 2 years – and then randomly globally allocates doses via a fortnightly draw, with a cap of 100 doses annually.
TreatSMA was among the first to express concerns about the programme's design and in particular the lottery model. Our objections were soon shared by other patient groups. SMA Europe stated:
We find it hard to support the manner in which the program proposes to establish patient eligibility and carry out patient selection. We believe that a health lottery is an inappropriate way of addressing the unmet medical need in this severe disease in a fair and equitable way. The approach adopted by Avexis raises a number of ethical questions.
On 30th January, the programme was criticised in a joint statement by health ministers of six European countries – members of the BENELUXA-I initiative:
The high level of uncertainty and the non-transparent approach is unacceptable. It proves no sincere commitment to patients and only increases the distress of the families concerned. They are given false hope. If one equals the fate of a patient to a lottery ballot, human dignity and moral values get out of sight. Lotteries are by their nature a form of gambling and this is absolutely the wrong model to bring to healthcare.

Companies are certainly free to provide their products to patients before they are reimbursed. But the ministers involved believe that this should always involve close cooperation with physicians on the basis of impartial medical criteria and medical need.
On 19th February, EU Health Commissioner Ms Stella Kyriakides wrote:
A "lottery", making the medicine available free of charge to a limited number of children, is not a viable model. The health of patients cannot become dependent on a game of chance. Instead, it is for companies to develop a sustainable model that meets societal needs.
Subsequently, AveXis global teams have been meeting with clinical and patient representatives from SMA Europe and from the SMA Asia Pacific Alliance to discuss alternative options.
Position of SMA-REACH UK
Today, we are sharing the official position of the academic network SMA-REACH on the possibility of extending the programme to the UK.
The SMA-REACH UK network of clinicians, and patient group representatives, have been engaged in many discussions with AveXis UK, the Medicines and Healthcare Products Regulatory Authority (MHRA) and NHS England.

Access to onasemnogene abeparvovec via the global Managed Access Programme has to be approved by the MHRA and satisfy a number of requirements. In particular, there has to be justification for the use of an unlicensed medicine for any individual (in this case onasemnogene abeparvovec – which has not yet been approved by the European Medicines Agency) when a licensed alternative (nusinersen – Spinraza®) exists.

The clinical network has advised that there would be very few children age under 2 years for whom nusinersen would not be suitable. The clinical network also considered that in view of the clear relationship between early initiation of a treatment, and the outcome, it would not be appropriate to delay the start of nusinersen treatment (an approved and efficacious alternative drug) while awaiting for the possibility to be selected for one of the onasemnogene abeparvovec doses coming from the international random allocation programme.

In addition, the network considers the global Managed Access Programme's current random allocation of treatment to be inappropriate as it fails to address issues of clinical severity and clinical prioritisation. The network strongly feels these issues need to be addressed in order to bring the relatively few onasemnogene abeparvovec doses potentially available via the programme to the UK. Without this, families would be left not knowing if their child would or would not receive treatment via the programme.

SMA REACH has communicated this view to AveXis advising that for these reasons our SMA community has decided not to take part in the programme at this stage. It has made it clear that it is aware that there are ongoing discussions regarding the possibility of changing some of the conditions and hopes that the revised criteria will address concerns of clinical prioritisation. It has asked to be kept updated, so that we could consider participating in the future.

AveXis UK has responded that it understands the challenges that the design of the programme and the UK regulatory framework has posed and that they are "very sorry that the programme will not be supported in the UK".  They have stated that they "will focus their efforts on achieving regulatory and reimbursement approval allowing access to all babies in the UK for whom treatment would be appropriate. Onasemnogene abeparvovec is currently under regulatory review by the European Medicines Agency and a Highly-Specialised Technology Appraisal by NICE commenced in 2019."
We regret that the programme's unfortunate design as well as the stringent regulations surrounding the use of unlicensed medicines have made it impossible for UK children to receive Zolgensma on a compassionate use basis. TreatSMA maintains dialogue with all the stakeholders with a view to ensure access to all effective SMA treatments in our country, including Zolgensma. We contributed to the ongoing NICE appraisal of Zolgensma for children with SMA type 1 where our expressed position was that the drug should be appraised for SMA children irrespective of disease type. Our aim is always treatment for all.