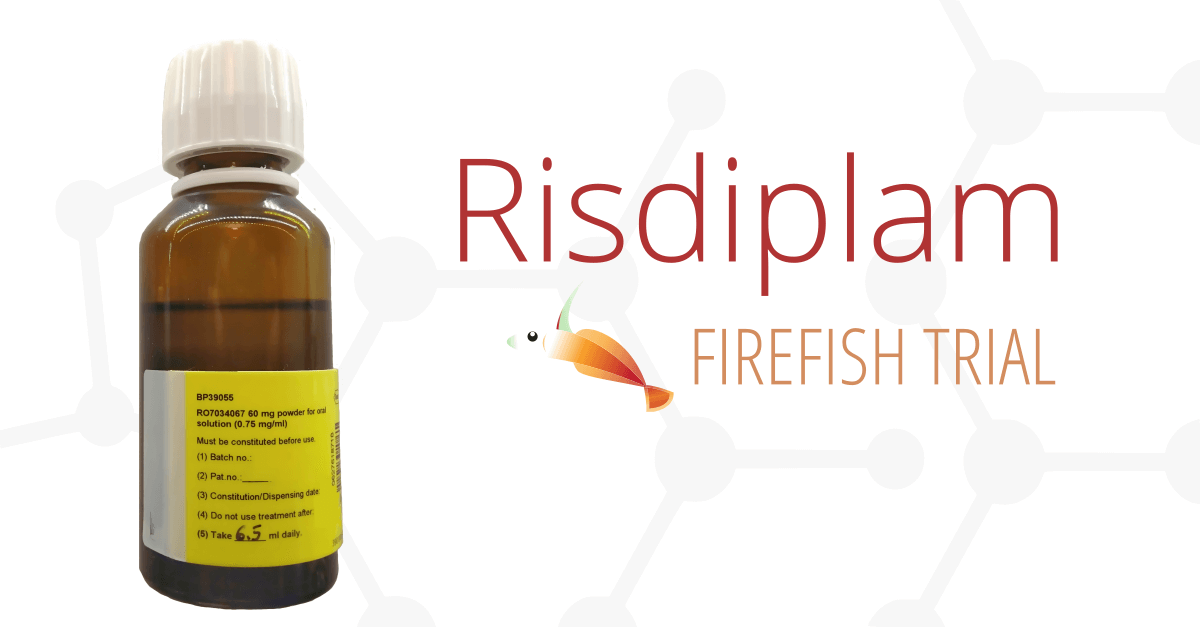 Risdiplam is effective in treating babies with SMA type 1
It's official. The primary endpoint of the FIRERISH clinical trial has been met – risdiplam is SAFE AND EFFECTIVE in treating young children with the most severe form of spinal muscular atrophy.
Roche announced today that the trial achieved its primary endpoint – the proportion of children who are able to sit unsupported after being treated with risdiplam. The experimental drug also showed no side effects that would have led to anyone's withdrawal from the trial.
Risdiplam is an innovative oral drug developed by Roche, PTC and SMA Foundation to treat spinal muscular atrophy. It changes the way in which the SMN2 gene works, increasing the amount of SMN protein produced by this gene. SMN is the protein whose deficiency is the root cause of SMA.
In the FIREFISH trial, researchers investigated safety and efficacy of risdiplam administered over the course of 24 months to young babies (age 1–7 months) who were symptomatic for spinal muscular atrophy. Normally such children would keep deteriorating and 90% of them would no longer live or require permanent ventilation before the age of two. While detailed data from the trial is not yet available, the overall success of the trial means that the majority of treated children would have significantly improved.
Risdiplam is also investigated in children and adults with SMA types 2 and 3 (the SUNFISH trial).
We are thrilled that we might soon have another highly effective treatment for this devastating disease.