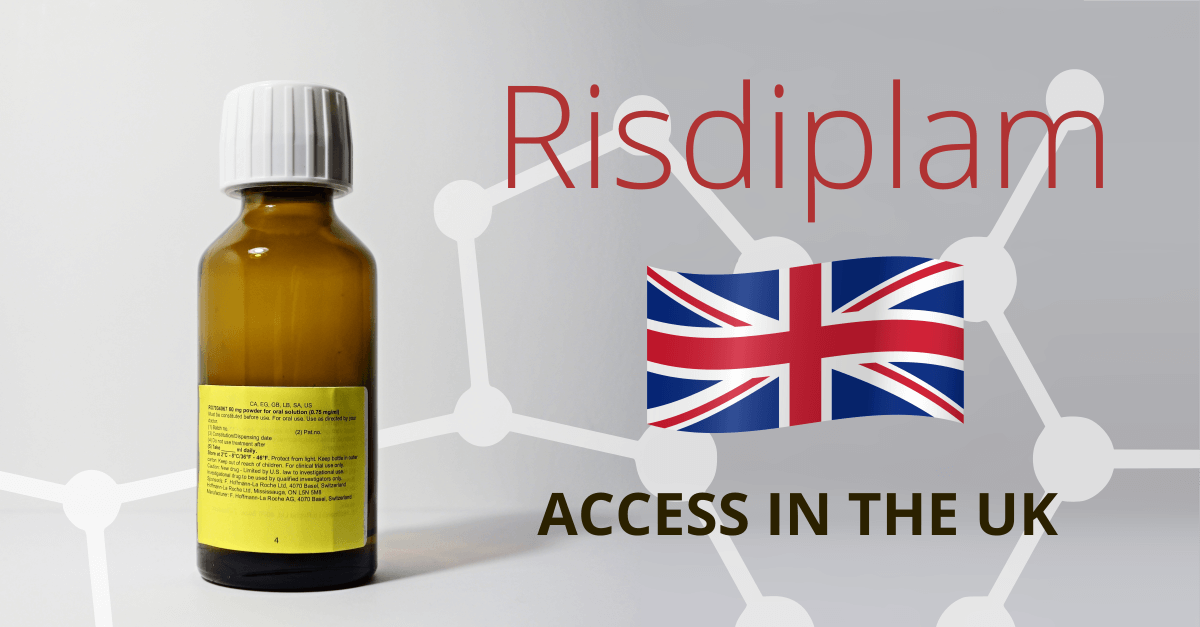 Pre-approval access programme to risdiplam in the UK
Today Roche announced a Pre-Approval Access/Compassionate Use Programme for risdiplam, making the drug available globally to all patients who qualify. This is big news also for the UK.
As you may know, we met with Roche UK to discuss the impact that the programme will have on the UK and how it will be implemented. There will inevitably be both excitement with the opportunity and disappointment in the restrictions relating to the UK position, but we thought it would be helpful to give you an update on the meeting we had yesterday so you have a bit more context around what's being planned.
So as you would have seen, Roche is proposing that only type 1 patients are initially included in the programme. We understand this will frustrate those who have no access to treatment, especially considering that most people living with type 1 are currently eligible for Spinraza. However, risdiplam hasn't received any approvals anywhere across the world, which means this treatment is still essentially experimental therapy. Therefore Roche have no option but to implement the programme based on the most robust data they have, and at present that is type 1 patients.
So as of today, clinicians for those who are type 1 can submit a compassionate use request to Roche to receive risdiplam. The initial process for clinicians is to email [email protected] to get the ball rolling. Again, we emphasise, it needs to be the clinician that makes contact and not yourselves.
The next stage is for Roche UK to submit an application to the Medicines and Healthcare Products Regulatory Agency (MHRA) to implement something called an EAMS, Early Access to Medicine Scheme. At the moment they do not have enough data to apply for a broad spectrum of patients. They expect to get more data from the Firefish and Sunfish trials shortly and put in an EAMS submission around April. We had the conversation with them yesterday and made it quite clear that we want a submission entered for all of those who currently have an urgent unmet clinical need, so essentially, anybody outside of the MAA or those who clinically are unable to have Spinraza any longer. This was greeted with fairly positive responses, and we believe that the data is strong enough to support the usage of risdiplam across all types. This is where we will be focusing our attention over the next couple of months, both with Roche and MHRA, to make sure they do what the community needs.
One other thing we think is important to make clear. Those patients who are currently on Spinraza can move across to risdiplam as long as there is a three-month gap between ending Spinraza and starting risdiplam. However, you will only be able to switch if there is a genuine clinical need, for example, scoliosis has deteriorated and therefore injections are no longer feasible or perhaps Spinraza isn't providing the anticipated benefits, et cetera. They will not allow people to switch just because it's an easier treatment to administer or because there is a long waiting list for Spinraza. That's an important point to make sure that your clinician is aware of.
So in conclusion, while the initial announcement from Roche global regarding the global access programme may sound somewhat disheartening to those who are still not eligible for treatment, we are very optimistic and hopeful that we should get some progress for other types by way of an EAMS process later in the year.