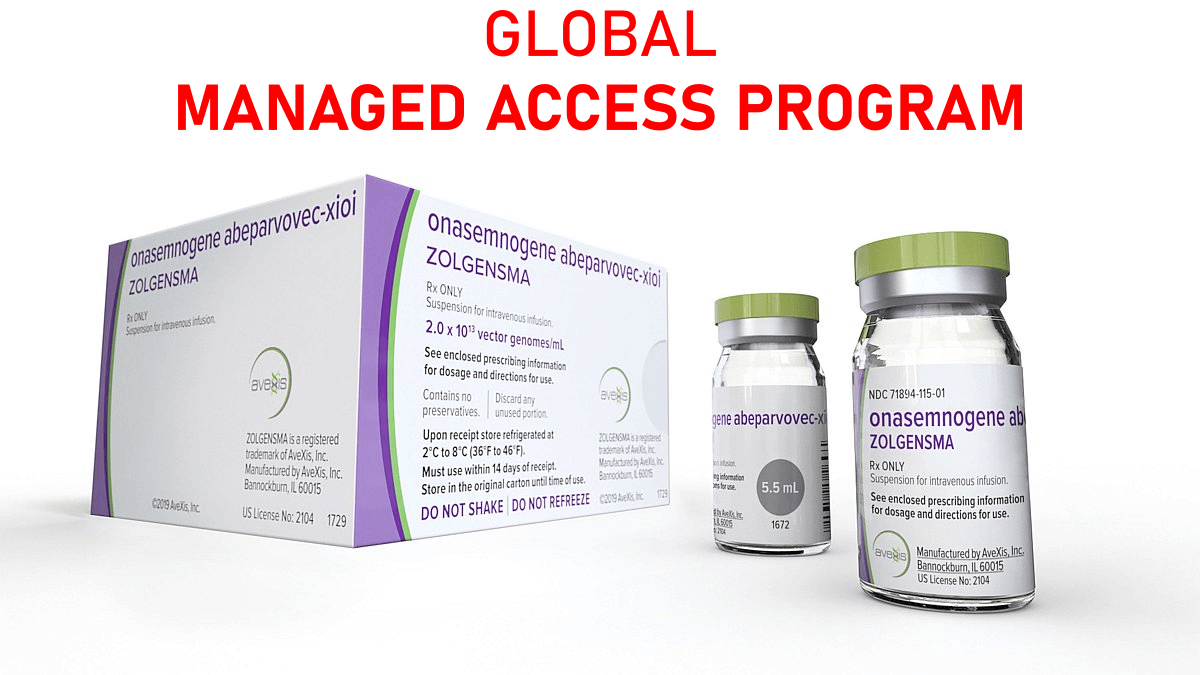 Zolgensma to be made available globally under a managed-access programme
Avexis has informed us that it will shortly make their gene therapy drug Zolgensma available for free to a limited number of eligible patients outside of the United States. A new managed-access programme of Zolgensma will be opened globally but it is uncertain whether UK will be included.

Starting on 2nd January 2020, clinicians will be able to submit email requests to Avexis to receive free doses of Zolgensma (AVXS-101) for their patients. Entries will then be cross-checked against patient eligibility criteria and a response communicated to the clinician within a week or so. Starting on 3rd February 2020, an independent commission will conduct bi-weekly draws of free Zolgensma doses. The lucky winners will have to undergo testing for AAV9 virus antibodies, which will be organised by Avexis, and then the company will send the prize to the treating hospital.
The non-winning patients will be automatically entered into next draws and remain there until they meet their luck or no longer fulfil eligibility criteria.
The criteria include having a confirmed 5q spinal muscular atrophy, not requiring respiratory support for more than 16 hours a day, and a certain baseline functional score yet to be clarified. All children must also be below 2 years at the time of dosing and have the total AAV9 antibody titre below 1:50.
Avexis intends to award up to 100 doses of Zolgensma per year depending on production capacity. Fifty doses are to be awarded in the first half of 2020. The programme is planned to run globally for several years where Zolgensma remains an unapproved medicine. If Zolgensma receives regulatory approval in a given country, further entries from that country will no longer be accepted.
As much as we applaud AveXis's initiative to offer Zolgensma globally at no cost, given the lack of access to any SMA treatment in many places, we are yet to be convinced that a health lottery is an appropriate way of meeting the unmet medical needs in this severe disease. We are discussing this internally and remain in touch with clinicians and other SMA organisations from across the world to collect feedback and agree on a position towards this interesting programme. We note that there is no head-to-head data that would prove superiority of either Spinraza or Zolgensma in any patient group, while all children eligible for the Zolgensma programme already have access to Spinraza in our country.
Finally, it is highly likely that national regulations will not allow conducting such programmes in the UK. Please bear with us as details are being clarified. We also ask you not to reach out to your doctors for the time being as they, like us, are still early in the process. We will communicate separately if and when the UK will participate in the Zolgensma Managed Access Programme.
TreatSMA always stands for treatment for all.