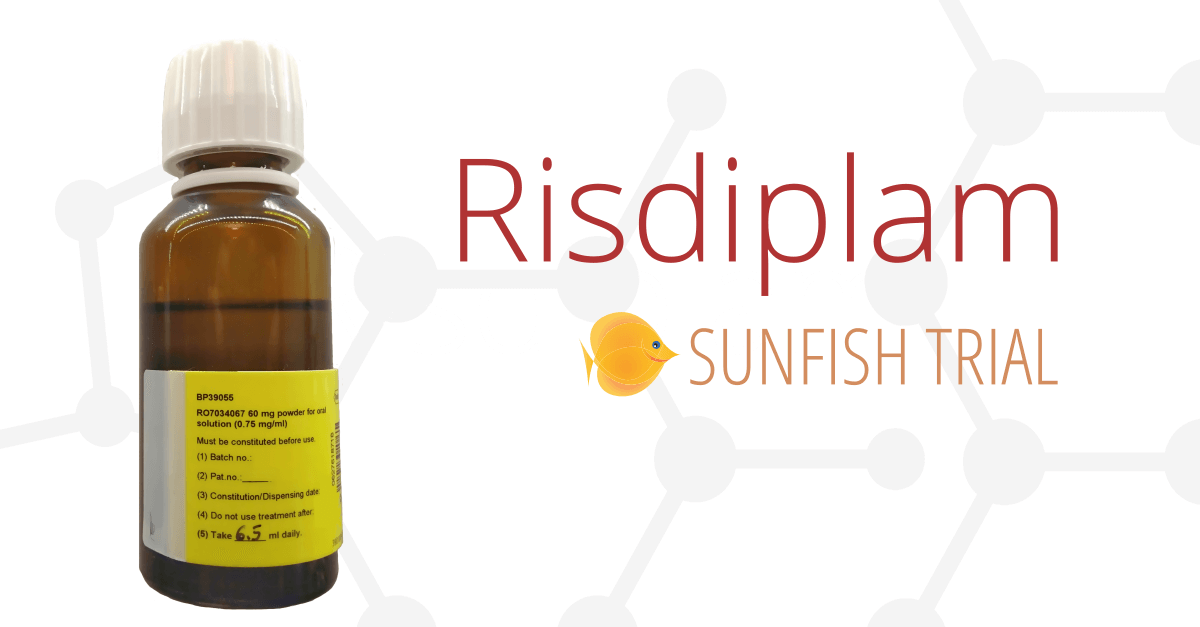 Risdiplam is safe and effective in treating SMA type 2 and 3
The world may soon have a new, highly potent treatment for spinal muscular atrophy as Roche today announced that the key clinical trial of risdiplam has met its primary endpoint. Based on the trial data, which are also supported by TreatSMA's own observations, risdiplam appears safe and highly effective in improving muscle function of children, adolescents and adults with SMA types 2 and 3 who have participated in the SUNFISH trial.
We are thrilled!

Over 230 children, adolescents and adults have received the new experimental drug risdiplam as a part of the SUNFISH clinical trial. The trial's aim was to assess the safety and efficacy of this orally administered drug when used as a daily treatment for spinal muscular atrophy types 2 and 3. For 12 months, participants have been receiving either risdiplam or placebo. Subsequently, an interim analysis has been carried out in order to assess the effects.
Roche wrote in today's press release:
The study [SUNFISH] met its primary endpoint of change from baseline in the Motor Function Measure 32 (MFM-32) scale after one year of treatment with risdiplam, compared to placebo. No treatment related safety findings leading to study withdrawal have been seen in any risdiplam trial to date. Safety for risdiplam was consistent with its known safety profile and no new safety signals were identified.
Levi Garraway, M.D., Ph. D., Roche's Chief Medical Officer and Head of Global Product Development, says:
SUNFISH is the largest placebo-controlled study ever undertaken in Type 2 or 3 SMA patients. We thank the SMA community for their partnership and look forward to sharing these results with regulators and bringing risdiplam to people living with this condition.
The results are consistent with our observations. Although the SUNFISH trial did not open in the UK, a number of UK children managed to enrol in the trial in France, Belgium, Italy and Poland. We have been following them closely and can confirm that risdiplam indeed yields amazing effects.
We are closely liaising with the health authoroties as well as Roche, the company behind risdiplam, in order to make sure that the drug becomes available in the UK as soon as possible.
Source: Roche press release