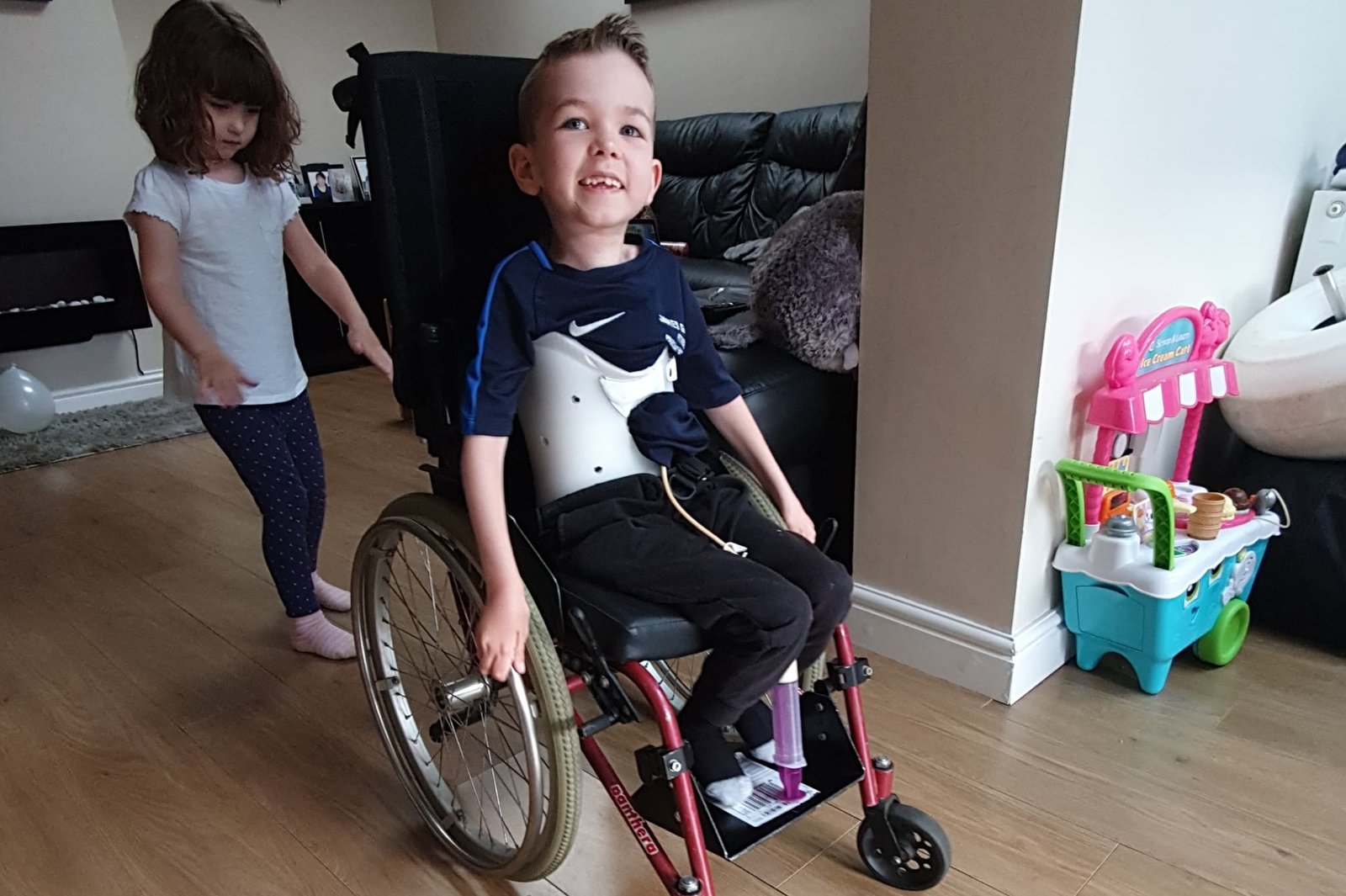 TreatSMA community shows amazing generosity
Recently, acting as part of TreatSMA, Gary McKie (trustee) asked the community if anyone had a panthera chair that a young North East family could loan, to keep their sons arm strength up, as his consultant had recommended sourcing a manual chair.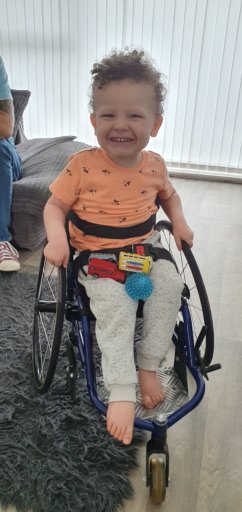 We would like to thank the community once again for their amazing response. We managed to source not one, but two chairs, a Panthera micro and bambino, 2 of the lightest manual chairs in the world. We would like to personally thank the 2 families who have contributed towards our appeal.
We have today, delivered the micro to young Rayne (left), who is 2 years old and type 2. This will help him to keep his upper body strength and also to gain strength once he starts treatment in the coming months. He was straight into the chair exploring his surroundings, and as you can see his beaming smile says it all.
The other chair which is the Panthera Bambino, will be used by 7 year old Sam Mckie. Sam is a week type 2, but is still able to propel this chair due to its lightweight frame. We hope that when Sam starts treatment in the coming months the exercise that he gets from using this chair will help build on what Spinraza can do for him.
The Bambino has very kindly been donated to TreatSMA to loan out to families who may need equipment unavailable to them elsewhere. As mentioned previously, it will be in use for a while to come, but as and when it becomes available, we will inform the community, and accept enquiries for its use.
Thank you once again to you, the community.