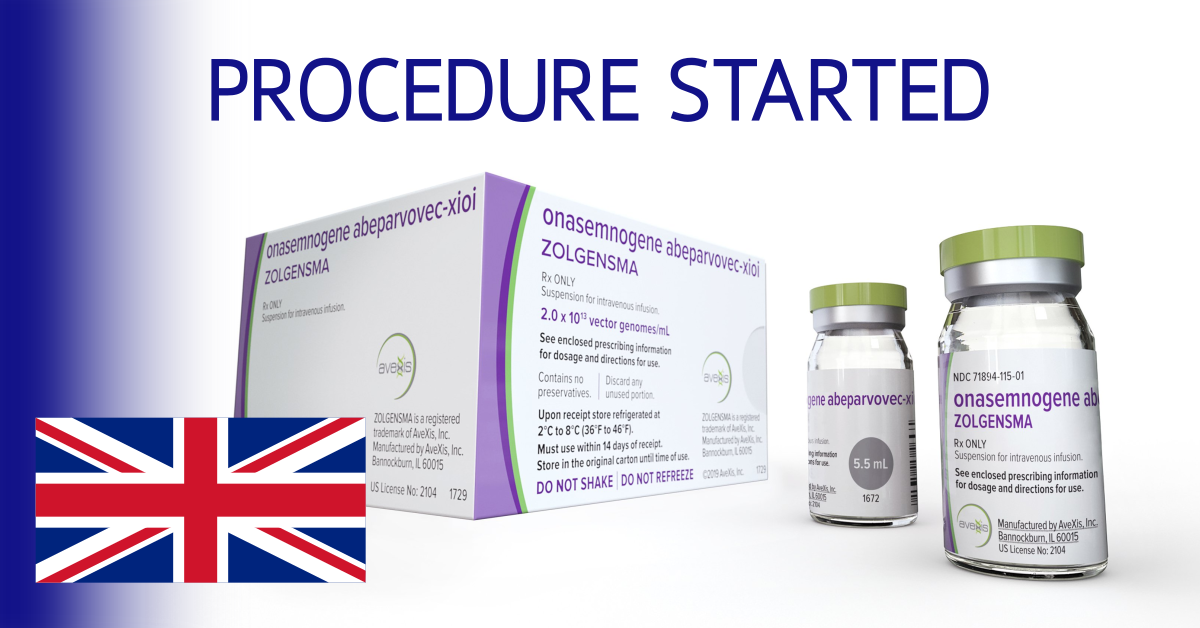 NICE starts appraising Zolgensma to treat spinal muscular atrophy
We are excited to share that the National Institute of Health and Care Excellence has begun the appraisal process of Zolgensma, the first gene therapy in SMA.
Zolgensma®, the gene therapy earlier known as AVXS-101, was recently approved in the US to treat children under 2 years. Whilst we are awaiting its EU approval, its manufacturer AveXis has already engaged with NICE to bring this groundbreaking therapy to the UK.
Back in October 2018, we shared our comments on the proposed scope for Zolgensma appraisal. We argued for NICE to drop the SMA type requirement; to include presymptomatic children; and to evaluate the treatment via the Highly Specialised Technologies route. Our comments, as well as those of other consultees, can be read here.
We have now been invited to be official NICE consultees during the NICE Committee meeting which will take place on 31st October 2019 in Manchester. Should the Committee agree to issue a positive recommendation, this ground-breaking treatment might be made available on the NHS shortly after – the expected date of guidance publication is 22nd April 2020.
Separately, TreatSMA took part in an AveXis Advisory Board meeting on Zolgensma which focused on ways to ensure that the treatment is made available on the NHS in an optimal way.
As it may be expected from us, we are working hard to make new SMA treatments available to our Community.