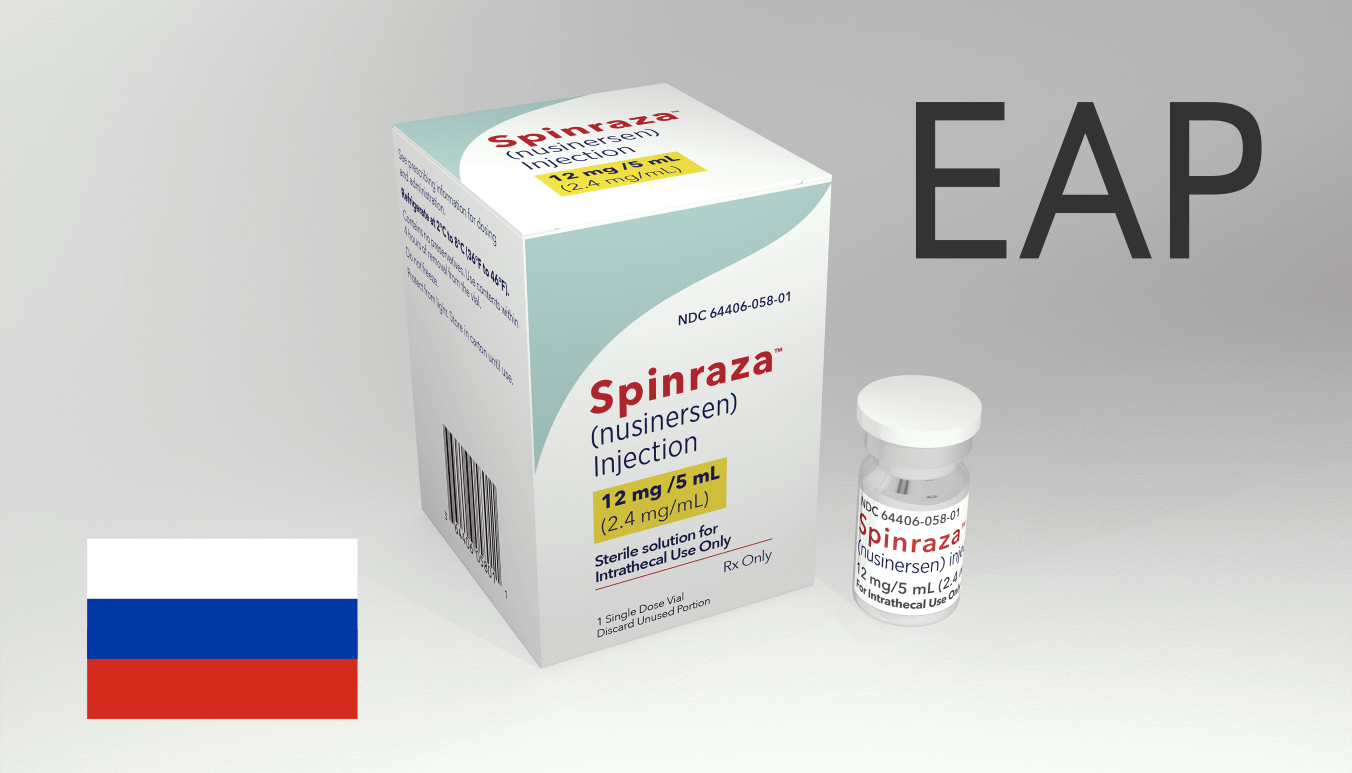 Spinraza EAP opens in Russia
Today marks another development in global availability of Spinraza, the first and only approved treatment for spinal muscular atrophy. As announced by SMA Family Russia and Biogen, an Expanded Access Programme is due to start in Russia today. 
Biogen stated:
In response to the progress being made and to the requests from clinicians and the SMA Family Foundation, Biogen is pleased to announce its decision to now open an EAP in Russia. The EAP is intended to treat the most vulnerable Russian citizens suffering from SMA (infantile-onset) ahead of obtaining Marketing Authorization Approval (MAA) from Russian Regulatory Authorities.
Unfortunately, Biogen has also decided to limit this humanitarian programme in Russia to only 40 children who do not require permanent ventilation and will be under 2 years at enrollment. It is a very small number in a country of 145 million people where two babies are diagnosed with type 1 SMA every week and hundreds more have waited to access life-saving treatment. To put this in perspective, 750 children were enrolled in EAP in Europe and USA alone, including more than 100 children in each of France, Germany and Italy.
Biogen also explained the regulatory situation in Russia:
Janssen, our partner in Russia submitted the Spinraza dossier for registration on the 8th November 2018. Regulators are reviewing the totality of the data available and will determine approval and the final nusinersen label. On the 24th January 2019, the Ministry of Health of the Russian Federation issued their decision to grant nusinersen orphan drug status and the possibility to consider the drug for the treatment of SMA. Once approved by the Russian Regulatory Authorities, the next important steps in the process are pricing and reimbursement.
We are glad to see that the manufacturer has been responsive to requests from the Russian SMA organisation. We hope that the drug's journey from regulatory submission to patients in Russia will be shorter than in some Western countries.