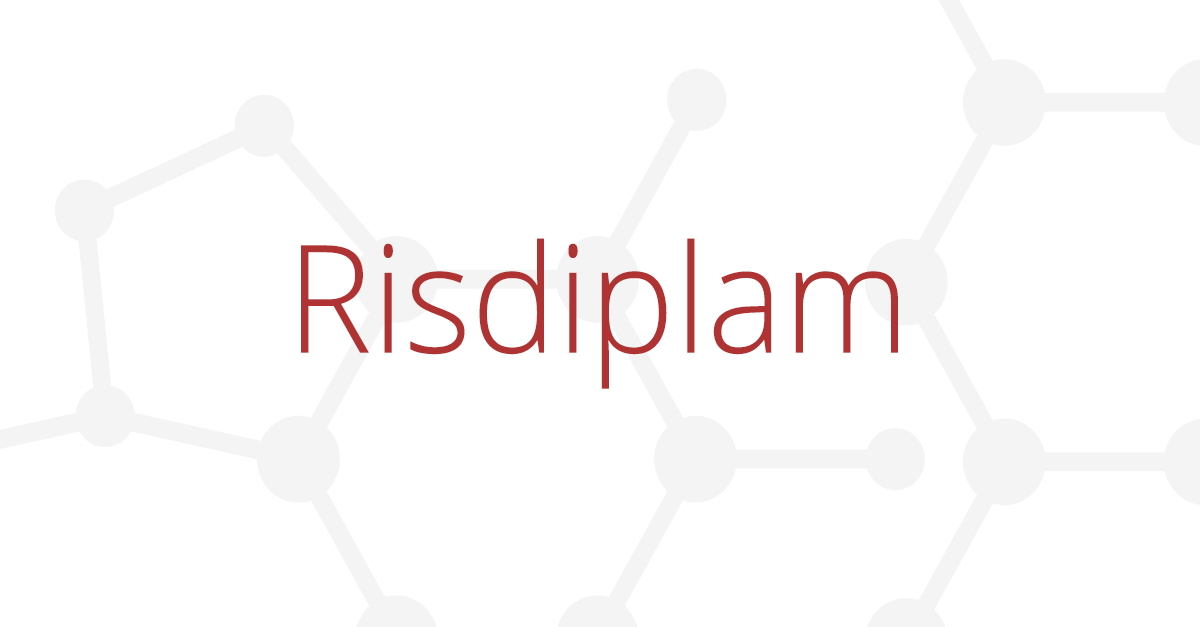 Risdiplam trials: exciting early results in Firefish
We are excited to share early observations from Firefish Part I clinical trial of risdiplam. The data were shared with researchers at the Myology Congress in Bordeaux last week.

The data has been collected from 21 infants with SMA type 1 who have been receiving risdiplam as a part of Firefish trial. The present data cut-off time is 7 September 2018, the median duration of treatment was 9.5 months. Initially, the participating infants received a lower dose of risdiplam before being switched to the (significantly) higher dose in autumn 2017.
The observations can be summarised as follows:
The vast majority of infants experienced an improvement in CHOP-INTEND score and reached the motor milestones on the HINE-2 scale
No child required tracheostomy or permanent ventilation nor lost the ability to swallow
After 245 days on treatment, six out of 14 infants (i.e., 43%) were able to sit independently; three children (21%) were able to sit unsupported
The changes in CHOP-INTEND score were as follows:
93% children experienced an improvement of at least 4 points
57% children achieved at least 40 points
Median CHOP-INTEND change was +16 points
Two children in the trial sadly died for reasons unrelated to risdiplam.
The chart below depicts CHOP-INTEND changes in individual children from starting on the trial until 7th September 2018: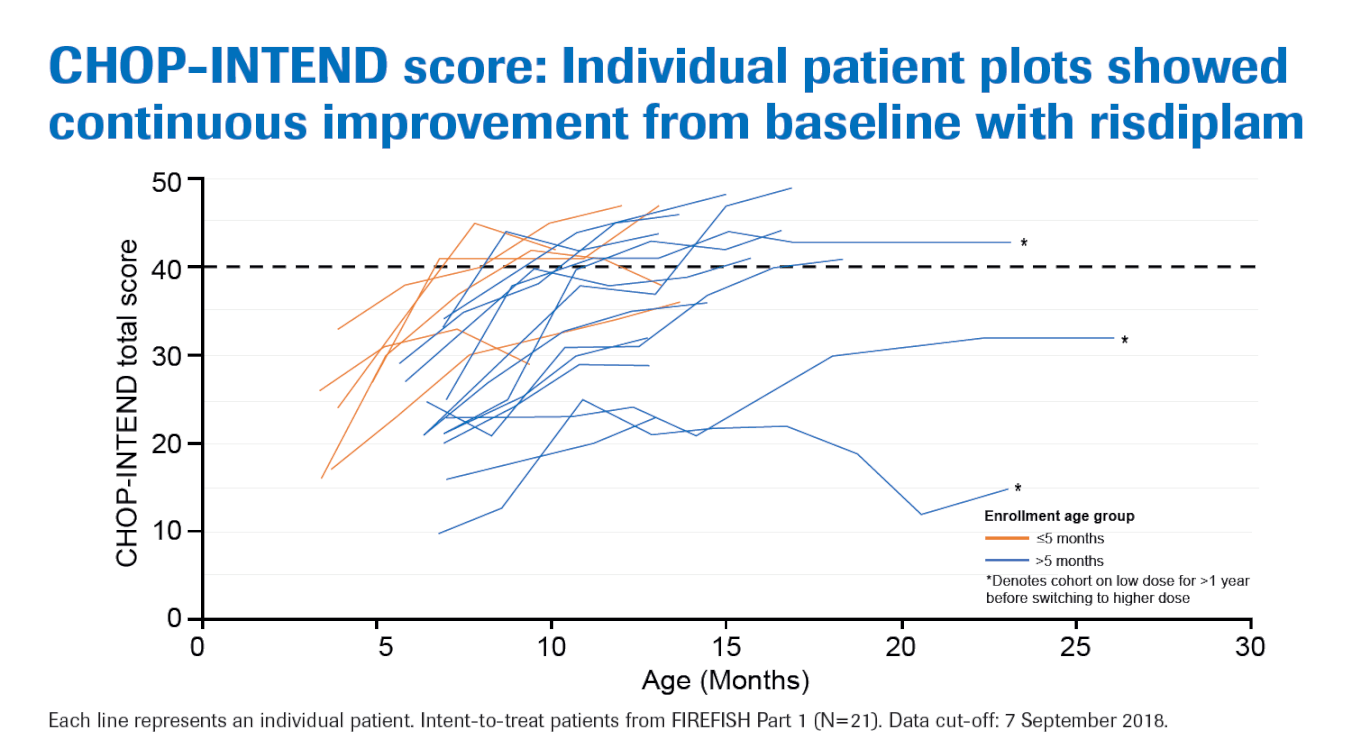 Comparing with nusinersen (Spinraza)
We at TreatSMA were interested to see how this compares to nusinersen (Spinraza). As reported in academic literature, nusinersen had the following effect on 80 SMA type 1 infants who took the drug for 15 months as a part of a phase-III clinical trial:
84% (67 infants) receiving nusinersen were alive while 13 died for reasons unrelated to nusinersen
93% of those who were alive did not require permanent ventilation
71% infants experienced an improvement of at least 4 points on CHOP-INTEND
8% infants could sit unsupported
1 child could stand with support
The comparison should not be taken too directly since the functional and age profile of infants in both trials were slightly different. Additionally, Firefish Part I participants had very varied duration of treatment with low/high dose.
Part II on the Firefish trial is ongoing and includes 41 infants. Results are expected in late 2020.