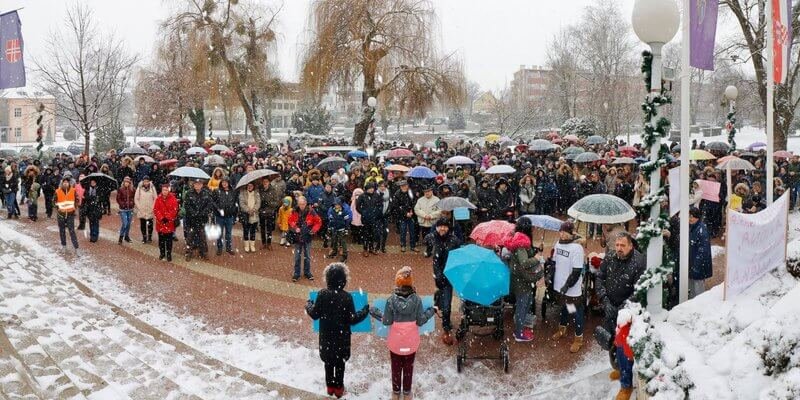 Thousands demand Spinraza to be made available for adults in Croatia
Thousands of people are taking to streets across Croatia. The reason is that Spinraza, the life-saving treatment for spinal muscular atrophy, is not available there for adults living with SMA.

In the small town of Omiš, almost 10% of its 14,000-strong population battled wind and snow, protesting on the town's main square on 9 January. People demanded that Nora, a 22-year old with SMA, is allowed access to Spinraza. Hundreds more have been demonstrating country-wide since autumn 2018 for the same cause: to demand wide access to the break-through Spinraza treatment.
Meanwhile, the country's health minister Milan Kujundžić claimed repeatedly that there is no evidence of the drug's efficacy in adults.
Croatia has been providing Spinraza as a standard treatment since early 2018. However, access to the drug is limited to people under 18.