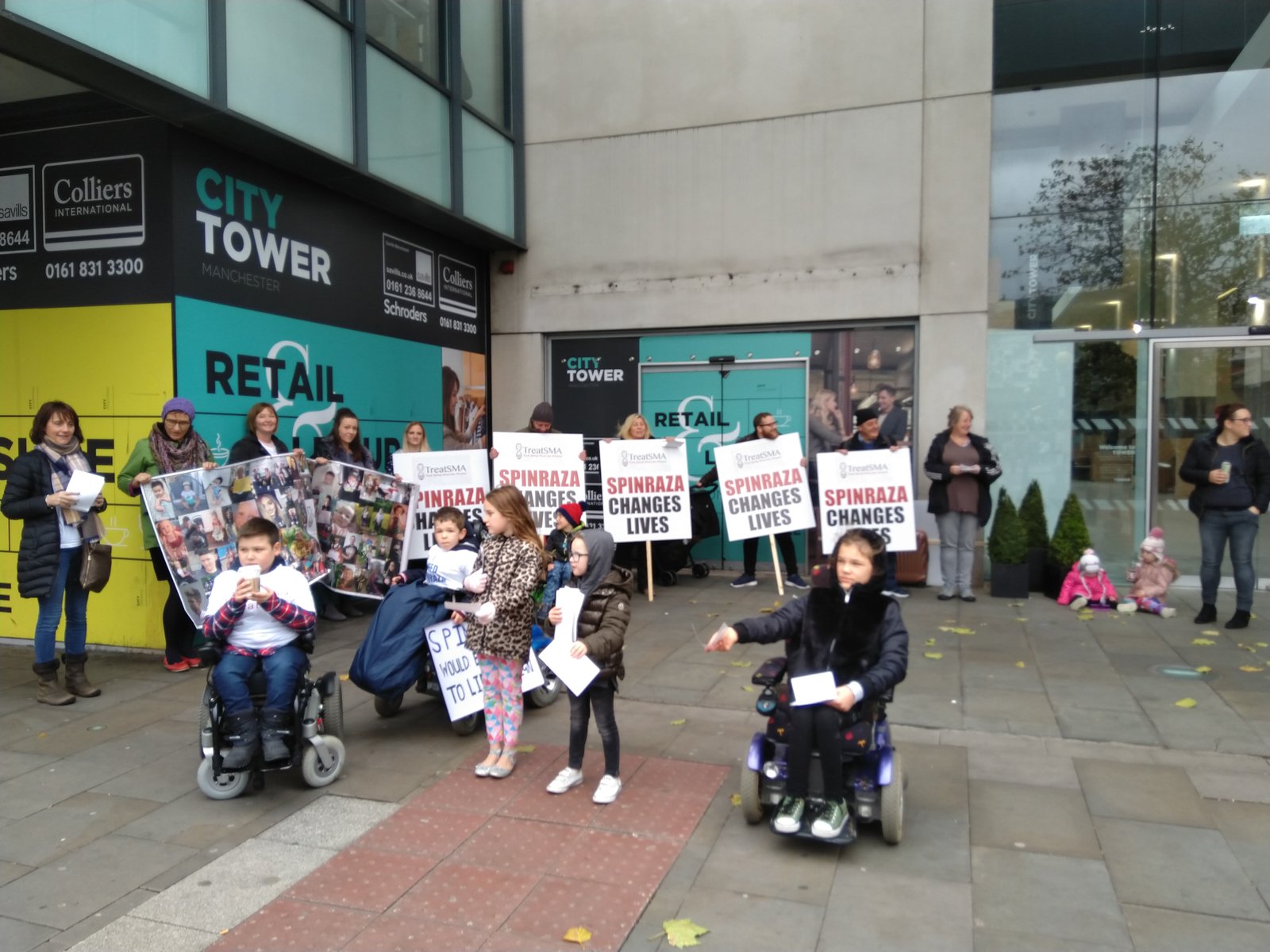 TreatSMA vigil on the decisive day
Today the entire SMA community is awaiting the outcome of the Committee meeting which is taking place at the National Institute of Health and Care Excellence in Manchester. The Committee is to decide whether spinal muscular atrophy will be treated on the NHS.
Battling cold winds, TreatSMA families from all over UK have come together to hold a vigil in front of the NICE office. We want the Committee members to understand that they hold hundreds of lives in their hands. That the children they saw today when entering the office will live or die depending on today's vote.
We have joined the Spinraza appraisal process early on and have always tirelessly advocated to have the treatment available for everyone. Today is the day that will show whether we have succeeded or have to continue the fight.
The meeting is to end within the next hour. From Manchester, we are asking everyone to join us by sending positive thoughts our way.