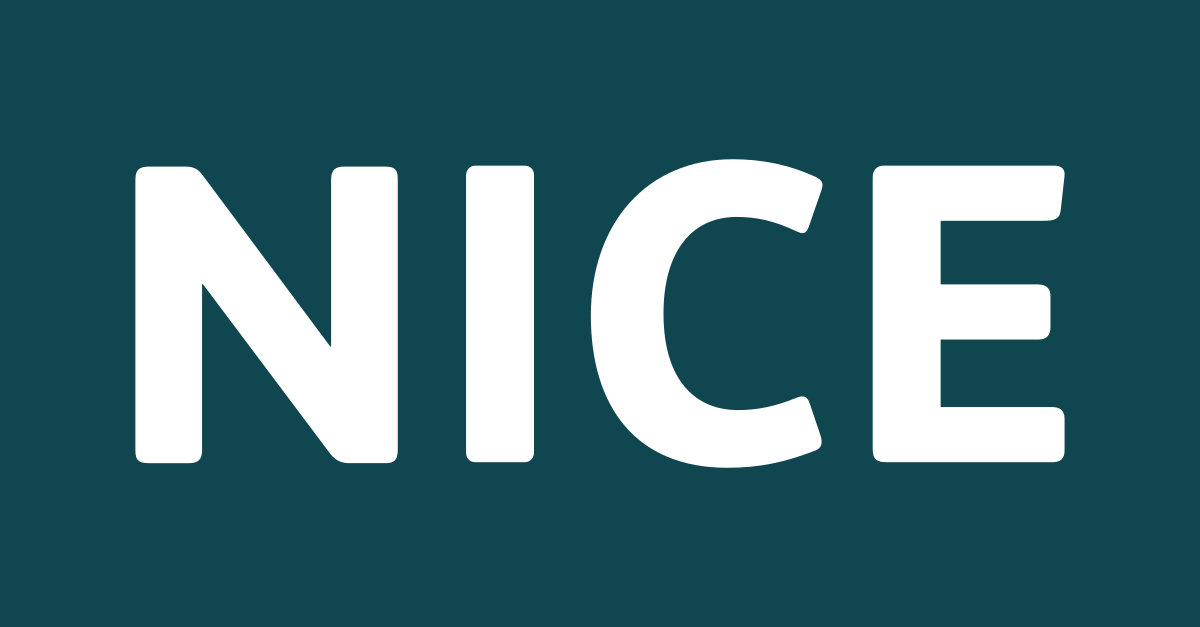 Final appraisal meeting for Spinraza (nusinersen)
TreatSMA along with other patient advocacy groups, patient experts and clinicians, attended and contributed at the final appraisal meeting for Spinraza (nusinersen) at NICE office on Tuesday 23rd October.
On 23rd October 2018, trustees from TreatSMA attended the final appraisal meeting to discuss nusinersen as a treatment for spinal muscular atrophy, to be made available on the NHS.
We had two trustees attending in the public gallery, Lucy Frost and Gary McKie. Also in attendance and speaking as part of the patient expert group on the committee were Dr Gennadiy Ilyashenko (trustee, TreatSMA), Liz Ryburn (SMA UK) and Liz Lockley. All three were in attendance at the previous appraisal meeting, giving first-hand evidence of how SMA affects families directly and also how receiving nusinersen had dramatically affected their child for the better.
At the start of the meeting the Chair of the NICE Committee spoke out about how emotional this meeting would be for all involved and went on to say that he had met with the families outside of NICE headquarters on his way into the meeting, who were holding a vigil for those who have sadly passed while waiting for treatment to be approved. He spoke with every child individually and also went around all sets of parents to ask their views on what it would mean to them to have this treatment approved.
The meeting was started by going through a recap of the previous appraisal and it's findings, a copy of which can be found here.
After the draft ACD (Appraisal Consultation Document) was published in August 2018, SMA charities, patients/carers and individuals were able to comment on the document by submitting a response to NICE. In total there were 46 responses. These were from:
Biogen
Clinical experts and patient groups – TreatSMA, BPNA, MD UK, SMA-REACH, SMA Support UK and SMA Trust
Web comments – 13 x clinicians and 25 x patients and carers
No comment response from Department of Health
Comments from the professional groups and clinicians included:
SMA
Very high unmet need for treatment
Lack of consensus whether the boundaries between SMA types is blurred
Clinical effectiveness
Trials show a clear and very positive result
No mechanism to suggest Nusinersen will become less effective in the long term
Treated patients in each of the published studies continue to show improvement
Expanded Access Program and Real World Evidence shows sustained long term improvement
New developments mean that people who have scoliosis can continue treatment
Drug should be made available based on the clinical results and real world evidence, rather than on purely cost effective grounds
NICE process
NICE process has been extremely lengthy, Decision needs to be made now
Use of QALY is inappropriate is assessing a rare disease
Discriminatory, as affluent people could move to countries where treatment is available
Modelling and cost-effectiveness
Full cost and impact of the worst health states substantially underestimated
Real world evidence should be incorporated into decision making
Long term uncertainty is overestimated by the committee and lack of long term data should not be a barrier for other treatments
Comments from patient groups, patient and carers included:
SMA
Devastating diagnosis that destroys quality of life of the entire family
All SMA types need access to Nusinersen
Young people with SMA require round the clock support from their families
Clinical effectiveness
Benefits/outcomes measured in trials are a gross underestimate of the life changing nature of the treatment
Even small changes in motor function can lead to life changing improvements, e.g. being able to use a wheelchair joystick
Earlier treatment would lead to better outcomes
Real world evidence of effectiveness is not fully appreciated by the committe
NICE process
NICE process is too lengthy
Should include all costs incurred, not just direct health costs
Negative decision would be immoral
Discriminatory as people with SMA have a right to live
Other countries with less money have already approved Nusinersen
Modelling and cost-effectiveness
Substantial underestimate of direct healthcare costs incurred by families
Routinely spend this sort of money on other treatments, why not Nusinersen?
Full cost and impact of the worst health care states substantially underestimated
Long term risk to NHS is low, as Nusinersen could be used as a bridge to future treatments currently in development.
In the ACD, NICE commented on the economic model structure submitted by Biogen, saying that it was unfit for purpose, and was one of the reasons why they could not recommend nusinersen. Biogen have now submitted an updated economic model and have also made a new confidential commercial offer on pricing. This was not discussed in part 1 of the meeting as it is confidential, and was discussed in part 2 after we had left the room.
Biogen's previous Health State costs were grossly underestimated, and this played a massive part in the decision making process from the draft appraisal. Biogen have since submitted new care costs based on a study they carried out over 12 months in nine UK hospitals including GOSH, Newcastle and Leeds.
The previous and updated figures can be seen below
Original costs were from a cross section SMA study (Bastida et al) from Spain.
The updated health care costs are sourced from RWE survey, 2017 from 9 paediatric neurology centres.
| | | |
| --- | --- | --- |
| SMA Type | Updated RWE Survey | Original Model |
| SMA Type I | £77,968 | £18,110 |
| SMA Type II | £55,185 | £9,634 |
| SMA Type III | £20,229 | £2,806 |
Although these new costs state a much higher value apportioned to the various types of SMA, we still believe that these costs are not a true reflection of the actual real world costs of caring for this condition.
Members from the patient expert group were allowed to discuss this new Real World Evidence. It is still our view that these costs still grossly underestimate the true and actual cost.
Liz Lockley described how her individual situation involves costs for equipment including wheelchairs, bipap machine, suction machine, splints, afos, slings, hoists, house adaptations, higher mortgage, social care costs, DLA costs, hospital stays which can be planned and unplanned costing thousands per night. These are costs which every family has to have in place to care for a child with SMA.
All of these associated costs are much higher than even the new figures presented by Biogen, and it is our view that these costs need to be adjusted even higher to reflect the true cost to the NHS and also the individual. The actual costs could be anywhere in the region of £200,000 to £700,000 depending on type and severity of the condition.
It is also the view of the NICE committee that the population affected by SMA is in the region of 1,800 to 2,500 people. Liz Ryburn from SMA UK spoke on this topic, and suggested that the actual figure is much lower and is in the region of 660 to 1,320. This would argue the case that the actual cost to the NHS would be significantly lower, as they have calculated the cost based on the higher population.
The submission from Biogen was also changed to now take into account two caregivers who are affected by the condition rather than one from the original submission. TreatSMA believes that this still does not reflect real world care, and the actual burden is on whole families with possibly one main caregiver reducing work hours, or having to give work up completely, thus reducing income for the family. Parents and grandparents helping out on a regular basis and the strain and stress on families is massive, with many being sleep deprived, as they have to physically turn their child over in bed 5 to 15 times a night. Many parents suffer from back problems, which require physio.
Managed Access Arrangement
A proposal from Biogen was put forward to NICE which would see this managed access put in place and give greater control from NHS regarding spending. This is in two parts.
Proposed eligibility criteria
Motor milestones must be met as follows:
Pre-symptomatic:
Sibling history of non-sitters or sitters
Intrathecal injection must be technically feasible
No permanent ventilation
Non-sitters (Type 1) must fulfill all of the following
Symptoms onset <6 months
Intrathecal injection must be technically feasible
No permanent ventilation
Sitters (Type 2) must fulfill all of the following
Symptom onset >6 months and <18 months
Must not have severe contractures in the opinion of the clinician
Must not have received spinal fusion surgery following a diagnosis of scoliosis
Intrathecal injection must be technically feasible
No permanent ventilation
Ambulatory (Type 3b) must fulfill all of the following
Symptom onset >18 months and <3 years of age
Must still be ambulant (WHO definition of standing with assistance)
Intrathecal injection must be technically feasible
No permanent ventilation
No permanent ventilation (> 16 hours/day for 21 consecutive days) or tracheostomy at baseline
Proposed data collection
Proposed period of 5 year term
Assessment points: at 12 months after initiation of therapy and at every 2 month +/- window either side – This was corrected by Biogen to actually say 6 months
Outcomes determined by patient motor milestones at initiation of therapy (non-sitters;sitters;ambulatory) in the following order: survival, respiratory events, motor function, scoliosis surgery, quality of life (options for discussion)
If treatment is stopped: data collection will continue as part of a separate group
Proposed stopping rule
Respiratory event
Motor milestones
Advanced ventilatory support not caused by reversible infection; tracheostomy where further treatment is deemed futile
HINE: Worsening in symptoms – decline of >2 on horizontal kick or 1 on other HINE scores excluding voluntary grasp at two consecutive measures

CHOP INTEND: decline of >4 points at two consecutive measures

RHS: decline of >3 points at two consecutive measures
HINE – Hammersmith Infant Neurological Examination
CHOP INTEND – Children's Hospital of Philadelphia Infant Test of Neuromuscular Disorders
RHS – Revised Hammersmith Scale
Comments
TreatSMA are not opposed to having a Managed Access Arrangement in place, However, we object in strongest possible terms to the idea of restricting access to nusinersen, more so based on arbitrary criteria which have little basis in science or in available clinical evidence. We mentioned this at the meeting and will continue engaging with the stakeholders to ensure equitable access to SMA therapy.
The current proposal excludes Type 3 children who have lost the ability to walk and there is also no proposal for adults. We consider such selectivity irrational and not grounded in science. Such a proposal is unacceptable, and we believe that all people who are affected by this condition should have access. How can this proposal exclude some patients within an already rare disease which has small numbers already?
We proposed that there should be criteria to include adults with SMA, and also not to exclude those type 3 children who have lost the ability to walk.
We also strongly believe that just because a child has contractures, they should not be excluded from receiving treatment. It states in the criteria that this is based on the opinion of the clinician. Contractures can be corrected through surgery allowing for the leg to be straighter. But remember also that treatment is not just about standing or walking. Treatment with nusinersen will also dramatically improve breathing, swallowing, hand strength, head control, respiratory function and quality of life. It is not just about standing or walking.
For the MAA to work, it will need to be changed so that no one is excluded from treatment. We appreciate that there will be stop criteria, but everyone should at least have the chance to access the treatment.
Overall the meeting had many positives.
The comments from all three of the patient experts represented the SMA community fantastically well. Dr Gennadiy Ilyashenko spoke of how well his type 1 daughter is doing on nusinersen, and her constant improvement will see her not needing the highly specialised equipment needed to care for a non treated child. His daughter is real world evidence that nusinersen works, and it works well.
The clinicians who were present also spoke with great passion and also frustration of how this treatment is not yet available to all with SMA. They see first-hand the difference nusinersen can make. They spoke of how it is available in 22 EU countries and 35 countries worldwide. They want to see it available to all with this condition.
TreatSMA would also like to acknowledge the amazing generosity of Joseph Irwin, who donated funds to create the Toby Joseph Irwin memorial fund. This was set up on the 30th anniversary of Toby's passing, and allowed many families access to funds which allowed them to travel and pay for accommodation in Manchester to take part in the vigil on Tuesday morning.
The final outcome is expected around 21st November 2018. We along with all affected by SMA await this decision.