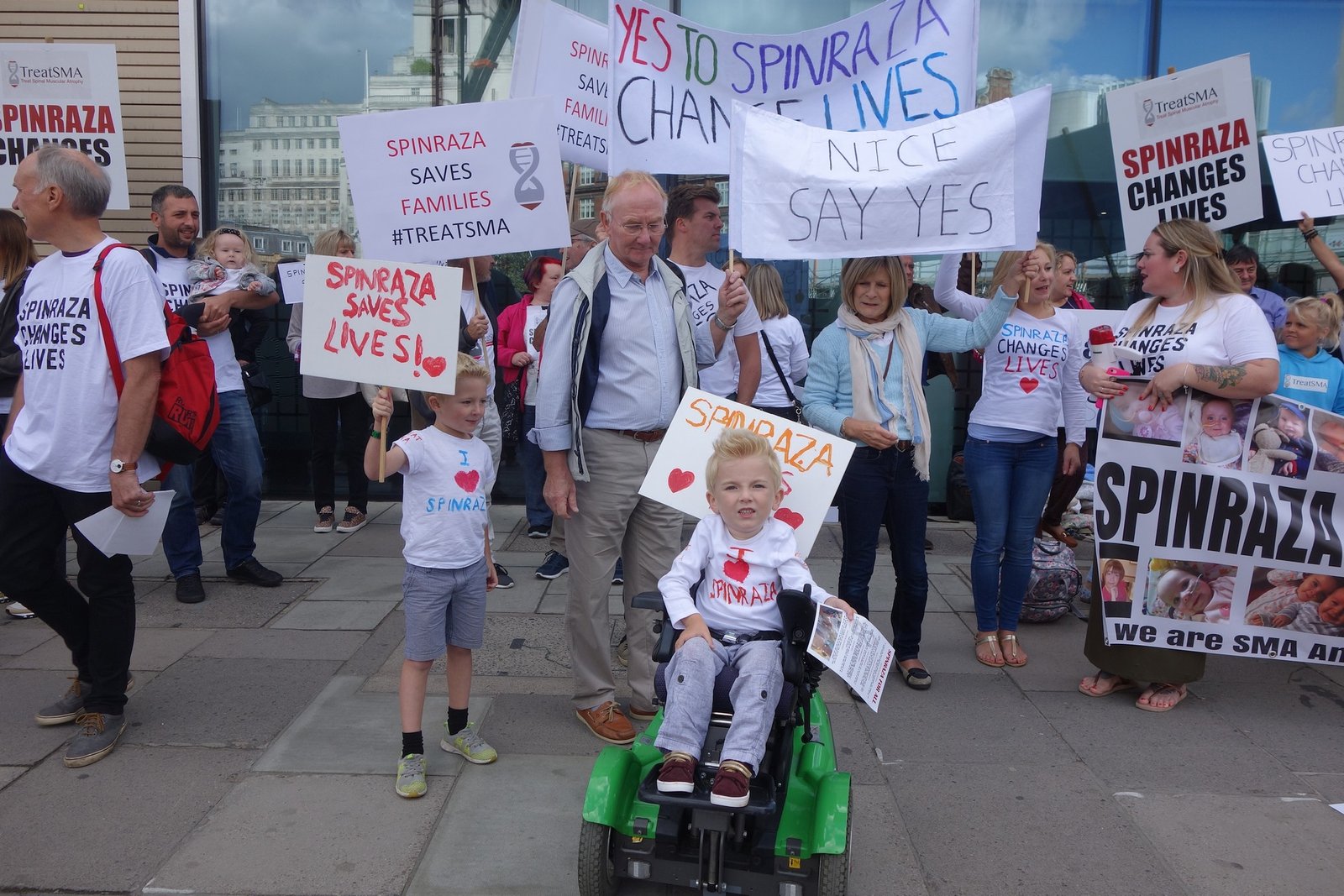 SMA community rallies nationwide to demand access to Spinraza treatment
Yesterday, we stood demanding the right for the SMA community to access the only treatment, Spinraza, for this devastating condition that currently holds the title of the biggest genetic killer of children under 2.

It has been a long time coming to hear there is something that can stop SMA in its tracks. The fight for treatment has been happening for many years with hundreds of children, adults and even families who have passed since and are now not here to witness this day that a drug has been created to save lives and better them. Like us, I am sure their hearts would be broken that we are not allowed to access it even though this drug has been approved in 22 European countries and 35 worldwide.
We stood united. Those that have lost and those that are here waiting. It is our time, we have waited long enough and we will not wait any longer. We refuse to watch those we love waste away in front of us, to the point it kills them. Enough is enough.
TreatSMA is the voice of the People. Treat SMA, Treat it for All, and Treat it now.
---
London
Over 100 people protested outside the Department of Health in London. Later, we marched by the Houses of Parliament and assembled again in front of the former headquarters of the Department of Health where the Health Secretary still has his offices.
We have handed in a letter requesting a meeting with the Health Secretary.
The London protest was covered by BBC South East:
---
Manchester
In spite of rainy weather, over 130 people gathered outside the NICE office in Manchester:
BBC North West covered the Manchester protest:
---
No. 10, Downing Street