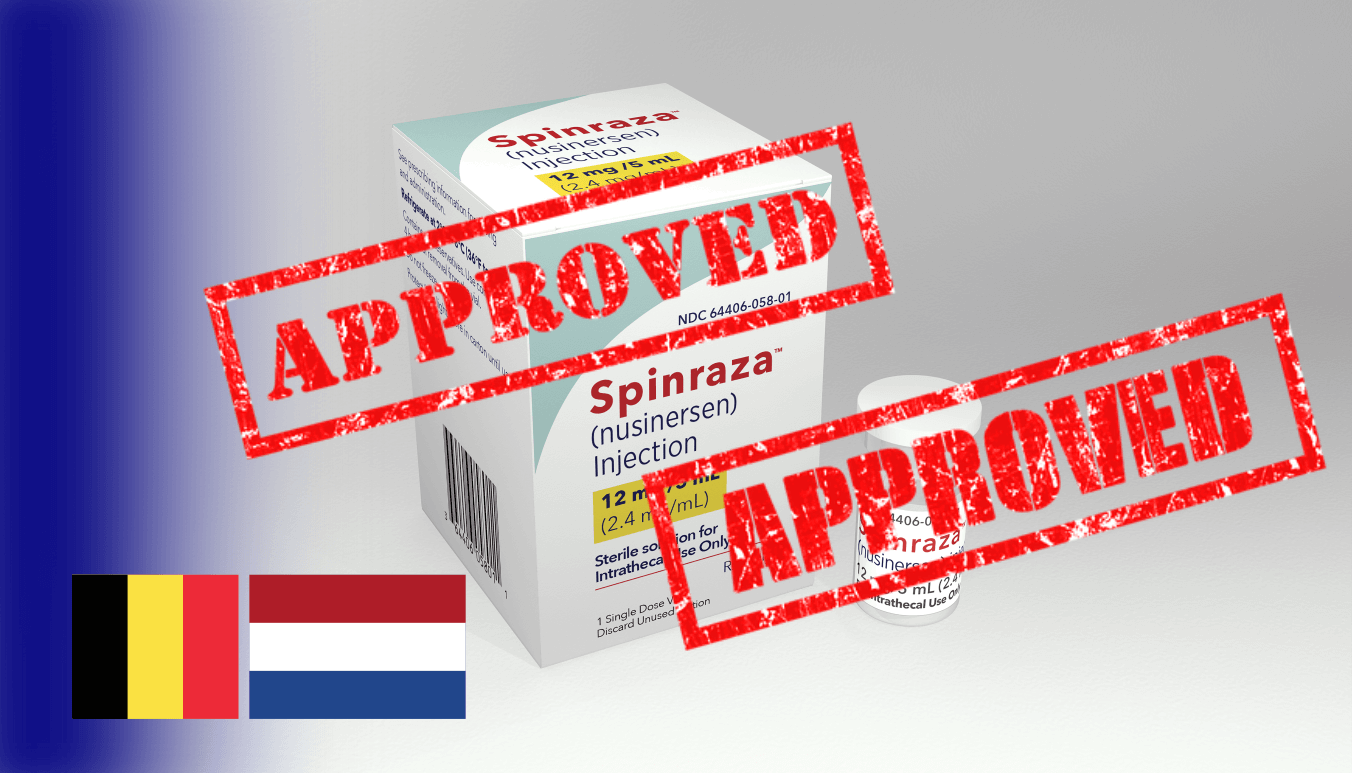 Belgium and the Netherlands okay Spinraza treatment
The health authorities in Belgium and the Netherlands have announced that Spinraza treatment will be made available in both countries this summer.

Starting 1 September, Spinraza will be offered in Belgium to all those with SMA who do not require permanent ventillation.
Access to treatment in the Netherlands will start on 1 August. The drug will be offered to babies with first symptoms observed before 6 months of age who will have had them for less than 26 weeks at the day of first Spinraza administration. Also included will be children who will have had first symptoms of SMA after 6 months and before 20 months of age and have had them for no more than 94 weeks. Discussions on access for the remaining people with SMA are under way.
The two countries have conducted reimbursement negotiations jointly as a part of the BeNeLuxA alliance that comprises of Belgium, the Netherlands, Luxembourg, Austria and Ireland. Spinraza is the first such an expensive treatment where the alliance helped to achieve identical financial conditions in both countries.
Now only a handful of countries in Europe do not offer Spinraza in spinal muscular atrophy; UK unfortunately being one of them.