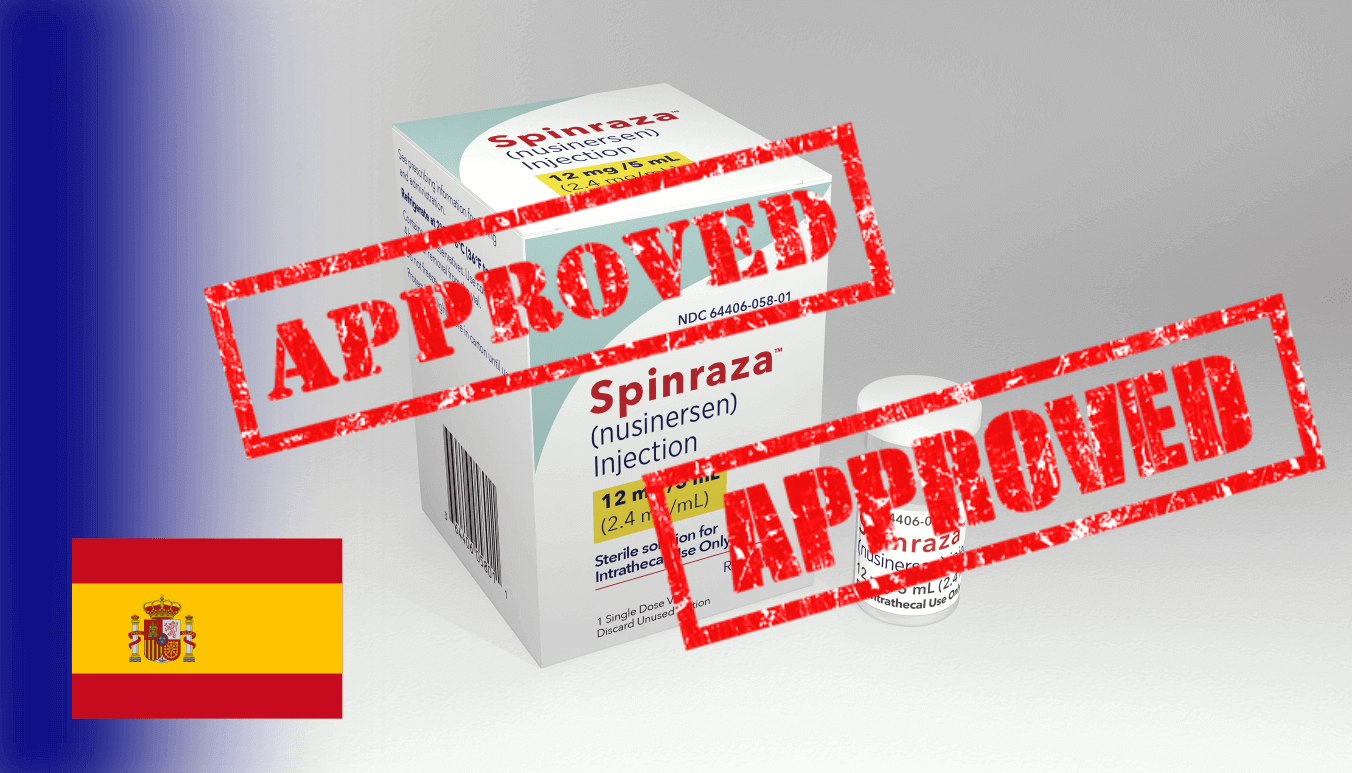 Spain agrees to reimburse Spinraza
Spain announced that Spinraza will be available to the majority of people with spinal muscular atrophy under the Spanish healthcare system.

Ms Encarnación Cruz, head of the pharmaceutical division of Spanish national health service, announced that the treatment will be available for an estimated 300–600 patients with SMA in Spain. While some entry criteria have been put in place, the drug will be offered to people irrespective of age and SMA type. Ms Cruz said that her office has negotiated a substantial discount on the drug which will now cost the government approximately €200,000 per patient per year (€400,000 in the 1st year of treatment), an amount which "will be sustainable for the national health service whilst benefitting the patients," she said.
An important role in these positive developments was played by the Spanish SMA organisation FundAME which led on all the key discussions about SMA treatment.
TreatSMA families are in dicussion with the UK authorities and working towards a similar outcome.